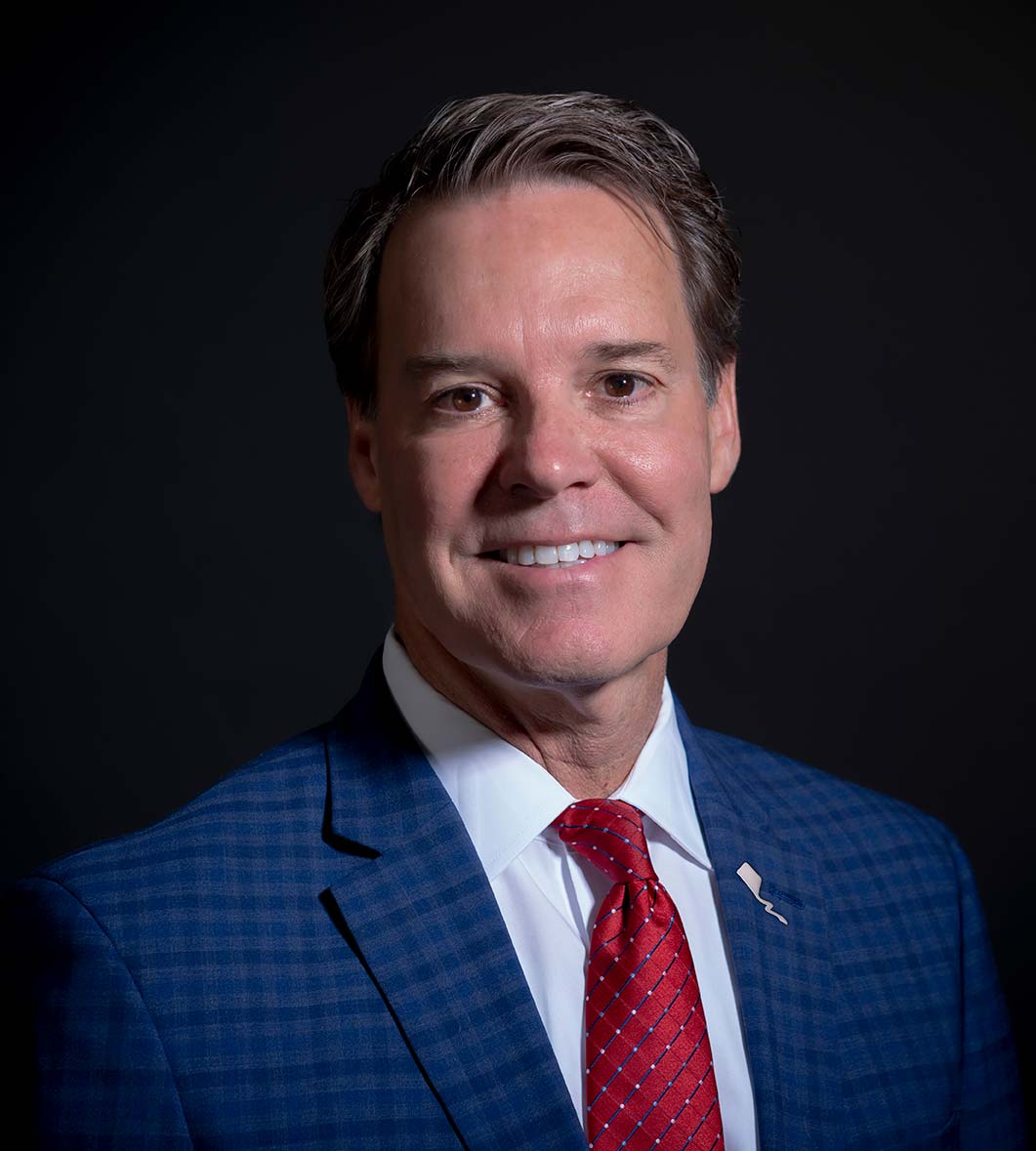 Patrick Lawler
Chief Executive Officer
When it comes to helping children with emotional and behavioral problems succeed, Youth Villages CEO Patrick Lawler believes that doing whatever it takes is the only thing that works. That's what led him to transform a small residential program in Memphis into a national organization that now has 3,600 employees helping more than 36,000 children, families and young people every year in 23 states and the District of Columbia.
Celebrating his 42nd year as chief executive officer, Lawler has led Youth Villages to positively impact children's lives across the country through direct services, partnerships and initiatives built around the core beliefs that every child deserves a loving, supportive family and each child has the potential to become a successful adult.
Lawler is a 2020 recipient of the National Jefferson Award for Outstanding Public Service Benefiting the Disadvantaged – called the Nobel Prize for service — awarded by Multiplying Good, the nation's leading nonprofit fueling personal growth and leadership through public service. The first recipient in 1973 was Cesar Chavez. Other honorees have included Bill and Melinda Gates, Paul Newman and Joanne Woodard, Barbara Bush, Geoffrey Canada and Brian Stevenson, lawyer and social activist whose book became the film "Just Mercy."
Lawler is a Results for America's Nonprofit Fellow, a group founded in 2016 to harness the collective experience, insights and recommendations of a select group of well-known and well-respected nonprofit chief executives committed to evidence-based solutions to inform public policy and improve the impact of public investments.
He also joins other national nonprofit leaders as one of philanthropist Mario Morino's Leap of Reason Ambassadors. The group is committed to bringing high performance solutions to address society's most challenging problems.
He was recognized as one of "America's Best Leaders" by U.S. News & World Report in conjunction with the Center for Public Leadership at Harvard University's John F. Kennedy School of Government. His leadership and Youth Villages' success are profiled in Ken Stern's book "With Charity for All: Why Charities Are Failing and a Better Way to Give" as a prime example of nonprofits that are achieving results and merit donor investment. He is also featured in Katrina Fried's "Everyday Heroes: 50 Americans Changing the World One Nonprofit at a Time."
He is a frequent guest lecturer at Harvard Business School and Columbia University. Youth Villages was the subject of a Harvard Business School case study, written for inclusion in HBS' "Leading and Governing Highly Effective Nonprofit Organizations" course.
In his free time, Lawler enjoys swimming, reading, biking and spending time with his wife, Ellen; his children, Brooke and Brad; stepchildren, Katy, Kristen and Henry; and his seven grandchildren.