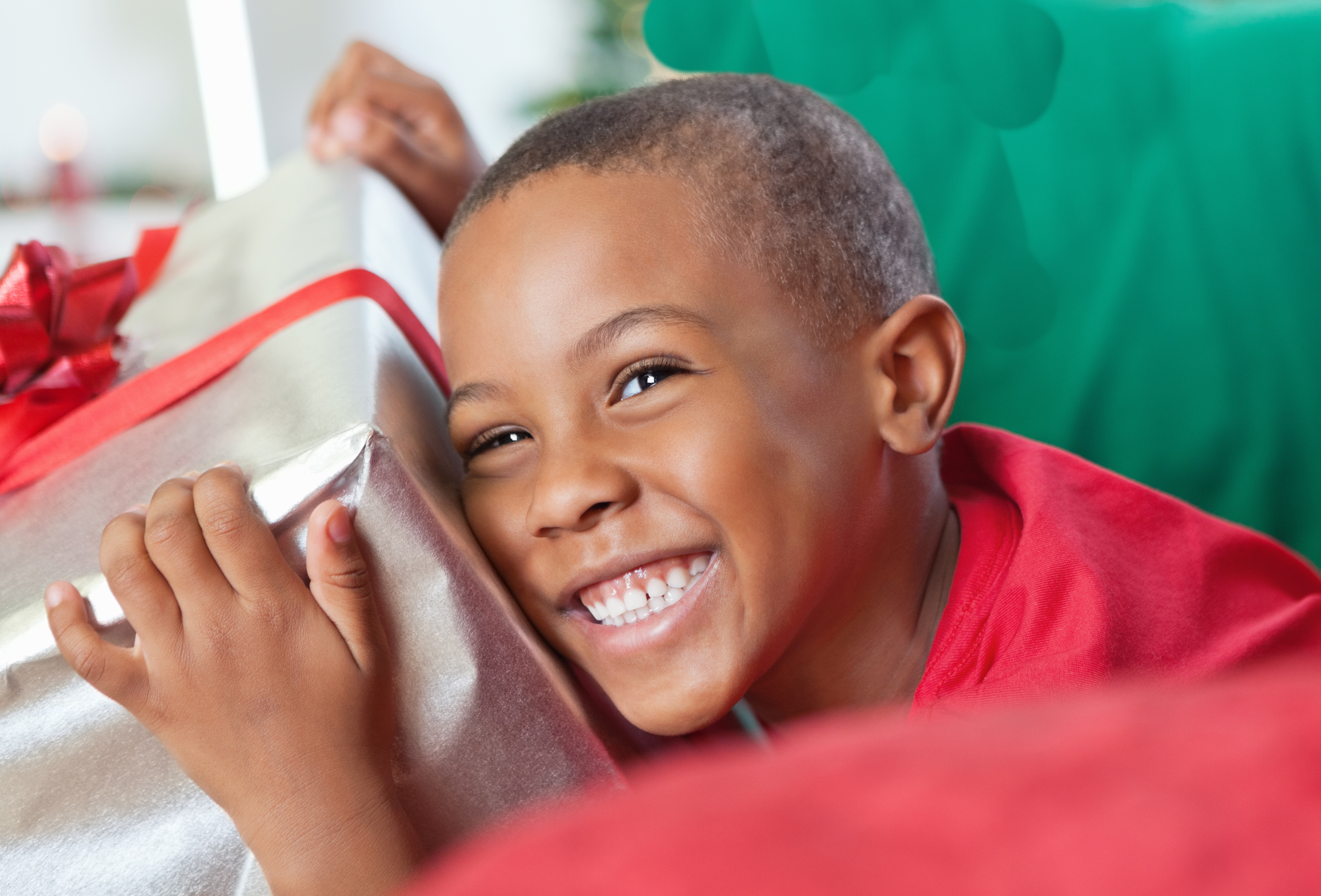 Save the day for a child in need by becoming a Holiday Hero
KNOXVILLE, Tenn. (Oct. 15, 2018) – Youth Villages is reaching out to community members to sponsor a child in need this holiday season through its annual Holiday Heroes campaign.
The organization's Holiday Heroes campaign in Eastern Tennessee, where Youth Villages currently serves 750 children, annually provides holiday gifts to at-risk and foster youth of all ages and backgrounds in Knoxville and surrounding counties. This past year, nearly 200 children and others in need awoke on Christmas morning to find presents under a tree thanks to Holiday Heroes.
"Our Holiday Heroes program has fortunately been supported by generous East Tennessee individuals, companies and foundations," said Melissa Jackson-Wade, East Tennessee assistant director for Youth Villages. "For six years, in fact, our biggest Holiday Heroes supporter has been Variety – the Children's Charity of Eastern Tennessee. Beyond providing funds for the purchase of gifts for the children in our care, they have voiced an interest in helping with the shopping and wrapping of gifts. We hope their loyal support of this important program will serve as an example to others who may want to fulfill the holiday wishes of these children who often have so little."
To become a Holiday Hero, individuals, families or groups (such as businesses or church congregations) may request a child's wish list by visiting www.youthvillages.org/holidayheroes and selecting the specific state or region where you want to contribute. Holiday Heroes have the option of donating money for the purpose of purchasing gifts or personally shopping to fulfill a child's holiday wish list. A $100 donation will cover a child's complete holiday wish list. However, any amount is appreciated. For more information about the East Tennessee Holiday Heroes program, contact Shelby.Terry@youthvillages.orgor 901-251-4978. 
About Youth Villages
Youth Villages is a national leader in children's mental and behavioral health. Founded in 1986, the organization helps more than 27,000 children annually through programs that involve intensive work with the child and family, as well as a focus on measuring outcomes; keeping children in the community whenever safely possible; and providing accountability to families and funders. With locations across the U.S., Youth Villages' continuum of programs includes intensive in-home services; residential treatment; foster care and adoption; YVLifeSet for transition-age youth; mentoring; and crisis services. The organization has been recognized by the Harvard Business School and U.S. News & World Report and was identified by The White House as one of the nation's most promising results-oriented nonprofit organizations. Learn more at www.youthvillages.org
CONTACT: Mia Harvey, Senior Public Relations Coordinator, Youth Villages
901-251-4818 (office) or 901-417-3597 (cell); mia.harvey@youthvillages.org
###
[.$?*|{}() 0="%91″ _i="1″ _address="1″ /][^; _i="2″ _address="2″ /][1 _i="3″ _address="3″ /]