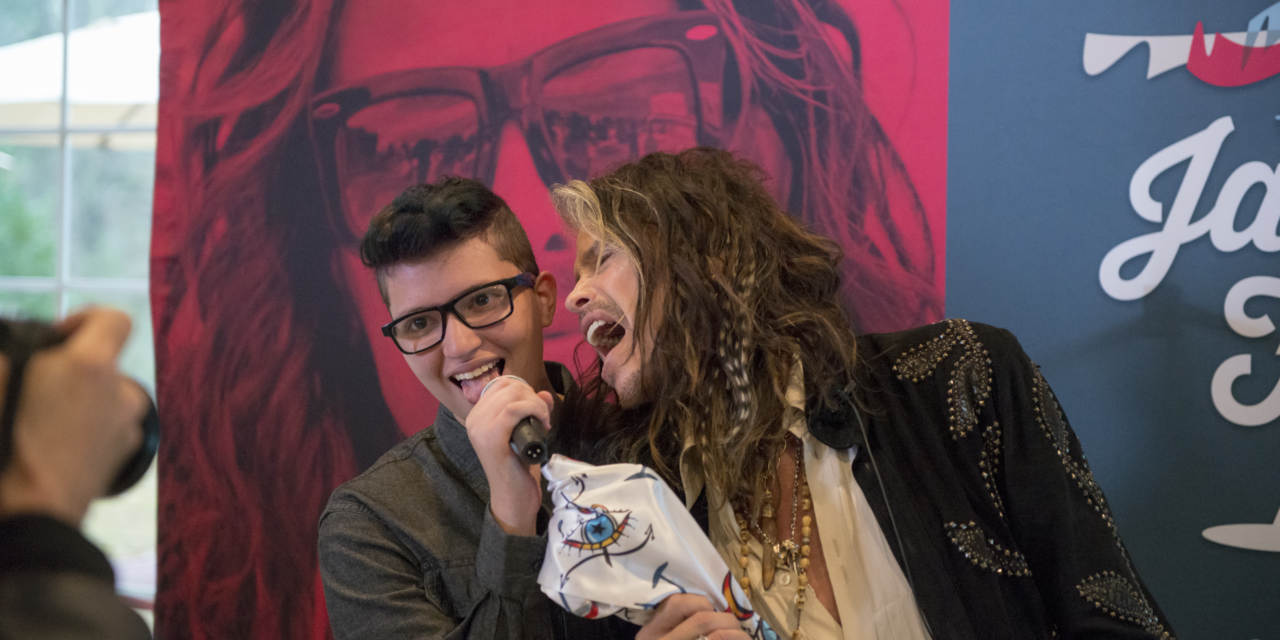 Steven Tyler opens Janie's House at Youth Villages' Inner Harbour Campus
In December, we were excited to welcome rock legend and Aerosmith front man Steven Tyler to our campus as we celebrated the grand opening of Janie's House, a new residential center for girls who have been neglected and abused located at Inner Harbour.
Janie's House was made possible by the partnership between Youth Villages and Tyler's philanthropic organization, Janie's Fund, which was inspired by the 1989 Aerosmith hit, "Janie's Got A Gun." The center's "scarf-cutting" and grand opening took place Dec. 6, and included Tyler, young women from our program, community leaders and donors. Our therapeutic drumming participants welcomed attendees with a performance along with Tyler.
Janie's House has accommodations for up to 30 girls annually with access to 24-hour care and therapeutic support. The interior was designed with guidance from Tyler, down to the chosen quotes on the walls, colors and overall theme.