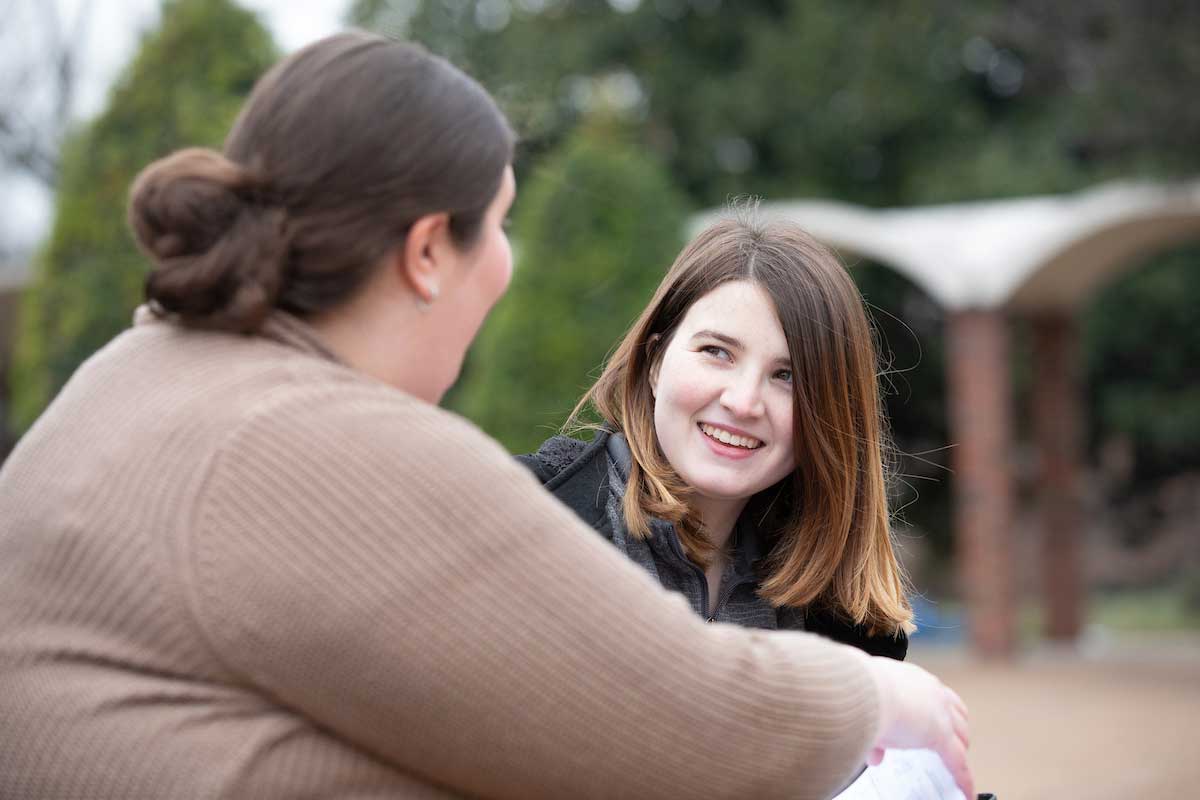 Young people who have experienced foster care have so much potential, but without support in their teens and early 20s, they may struggle to transition into adulthood – especially when working to overcome childhood adversity. With LifeSet, young people shape and define their individual adult goals and reach them with a LifeSet™ specialist by their side to help navigate the twists and turns along the way.
How is the program model different?
ENGAGEMENT
LifeSet™ uses a high-intensity engagement approach that revolves around an in-person, weekly meeting between the LifeSet™ specialist and participant at a location of the young person's choosing. While the young person drives all decisions, the specialist keeps everything moving forward, holding participants accountable for progress.
CODIFIED MODEL
The structured model of LifeSet™ ensures adherence to specific practices during implementation, which leads to better progress and accountability. While the interventions and steps taken with each young person are individualized, the model dictates frequency of sessions, quality of case plans, frequency of supervision and much more. There is a strong emphasis on fidelity—clinically and operationally.
BEST PRACTICES
LifeSet™ guidelines are based on science and evidence. We fully support, train and continuously develop your staff to ensure that best practices are being followed at all times. Quarterly booster training further develops skills.
ONLINE RESOURCES AND EXPERT GUIDANCE
With LifeSet™, online resources are used to do the work, but there is also access to a licensed LifeSet™ expert who supervises everything. It is the combination of online tools plus guidance that makes LifeSet™ unique. Online is where you find assessment and case conceptualization tools and hundreds of interventions and worksheets for meetings with young people—but it's the personal guidance that makes a difference. LifeSet™ experts are on-call 24/7 for high-risk concerns.
ACTION ORIENTED
The LifeSet™ program model places an emphasis on experiential learning, with specialists
practicing skills with the young person and modeling behavior in the real world to accelerate goal completion based on individual needs.
LASTING IMPACT
LifeSet™ gives young people the opportunities to practice skills that will last a lifetime — giving them the know-how and confidence to problem-solve, build a network of support and conquer everyday challenges.