Time in with Dr. Tim: Five ways to talk with teens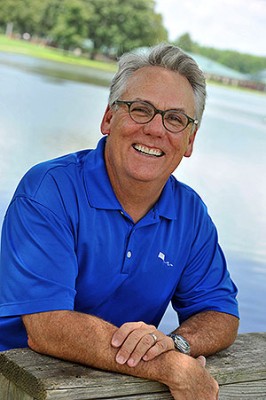 When children are young, parenting can seem straightforward. We understand what our child needs and can provide for them. But then come the teen years. Our happy child becomes moody, hanging less with family and more with friends, their world secreted from ours.
At this stage of development, adolescents need more independence and privacy. Our role shifts too, from caregiver to coach, allowing our teens to make more of their own decisions as they work towards independence. But relaxing our role too much can be harmful, as kids face a myriad of issues between ages 13 and 18 that require parental guidance. Just watch 13 Reasons Why.
This popular Netflix series offers a window into a contemporary, often troubling, high school world.
The show follows clues left on 13 cassette tapes by Hannah Baker, a 16-year-old who wants her circle of classmates to understand the events that led up to her suicide.
Adolescence has always been drama-filled, but the issues teens face in this digital age — cyber bullying, voyeurism, substance abuse — present new challenges.
Shocked and devastated by their child's suicide, the parents of Hannah Baker are like some I've counseled during my career, at a loss as to how this could have happened. How did they miss the signals? they ask.
While Baker's classmates grapple with their problems, the parents in the series hover on the periphery, present but less than actively engaged in their kids' lives. When they do ask, "How was your day?" the customary response is, "Fine." I suspect those scenes feel all too familiar to parents of teens. Teens want us in their lives, but on their terms.
If things are going well – if your teen is not making his emotional or behavioral problems impossible to ignore by getting suspended at school or breaking curfew — it's easy to get caught up in our own busy lives and miss subtle signs.
Our focus at Youth Villages is to help parents learn how to better communicate with children and teens. Developing strong family ties doesn't take place overnight. In order to keep the lines of communication open to teens, a trusting, loving relationship must be fostered. But with a little work, it can be done. Teens need to know your door is always open and that regardless of what they may tell you, your love will remain steadfast.
Five Ways to Talk With Teens
Ask open-ended questions.  We often hope for a full report from our kids when we ask, "How was your day?" But questions that can be answered with a single word will typically get just that. Instead, try asking open-ended questions, such as, "What was the best thing to happen today?" or "What did a classmate or teacher do that made you laugh?"
Be a good listener. Keep judgement at bay and give your teen a chance to express his or her viewpoint. When you speak, keep comments brief and resist the urge to lecture or nag. Also, be trustworthy. When confidences are shared, let your teen know you won't make the conversation public by sharing with friends or on social media.
Talk on a regular basis. Be available to your teen on their terms. Share a meal together and don't shy away from difficult topics. Acknowledging the awkwardness of a conversation on drugs or contraception can sometimes make it easier for an exchange to take place. Share how you managed certain situations or the mistakes you made and what you learned.
Seek out opportunity through activities. — Some teens will open up while driving in the car or cooking in the kitchen, others while taking a walk or watching a favorite program with you. Ask questions but be patient and let them process the question. Silence does not mean they are ignoring, they simply may be collecting their thoughts to answer.
Respect your teen's privacy. — The more parents pry, the more teens will clam up, so don't be nosy and intrusive. Instead, let them know you are interested in their world. Volunteer to car pool or drive for a class event. Having a car full of teenagers conversing gives insight into their viewpoints.
<div class="get-involved-cta"><!-- [et_pb_line_break_holder] --> <div class="left"><!-- [et_pb_line_break_holder] --> <h2><img src="https://youthvillages.org/wp-content/uploads/2018/08/give.png" style="height: 45px"><span>Get Involved</span></h2><!-- [et_pb_line_break_holder] --> <p>Give your time, talents, and love for youth in various ways such as volunteering at a YV event, mentoring a young person, or even running a race</p><!-- [et_pb_line_break_holder] --> </div><!-- [et_pb_line_break_holder] --> <div class="right"><!-- [et_pb_line_break_holder] --> <a href="" class="btn-cause">Find Your Cause</a><!-- [et_pb_line_break_holder] --> </div><!-- [et_pb_line_break_holder] --></div>