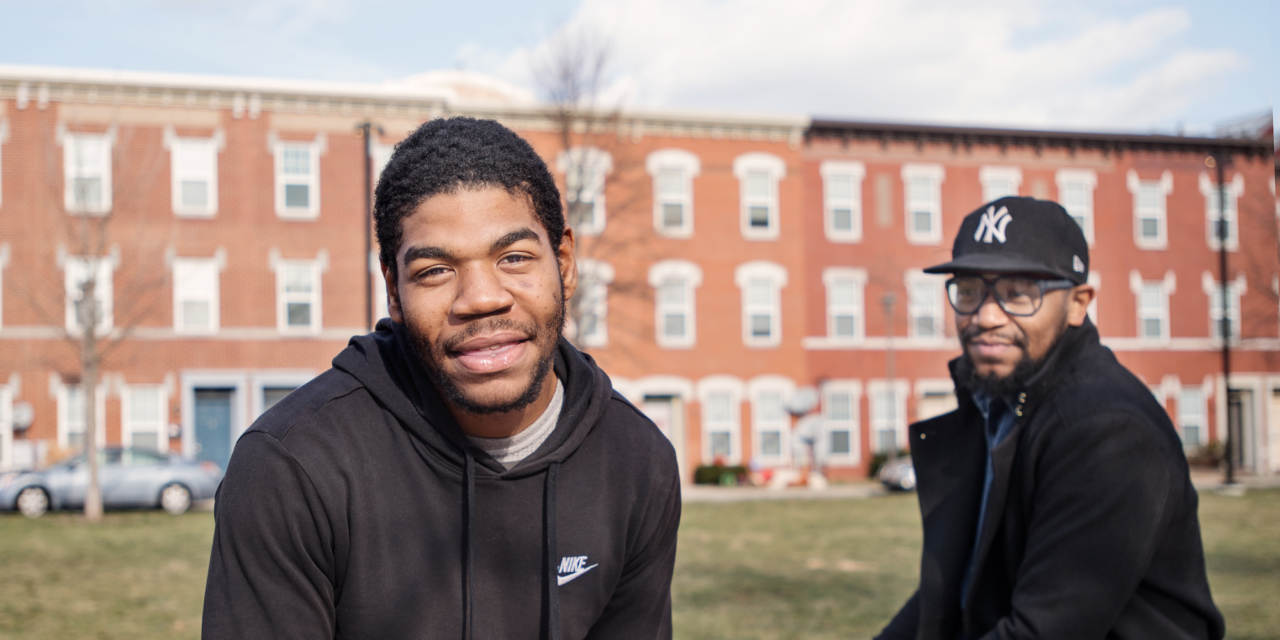 Tiney achieves his goals by taking the driver's seat
Tiney's life has had big ups and downs. He was adopted from foster care as a baby, but after his adoptive mother died, he was back in the system at 15.
In just a few weeks, Tiney turns 18 and will age out of the Pennsylvania foster care system. Fortunately, he's already participating in Turning Points for Children's YVLifeSet program in Philadelphia, an evidence-informed program designed to help transition-age youth become successful, independent adults by setting and achieving their goals.
YVLifeSet specialist Frank Tennant works with Tiney, meeting every week and providing 24/7 support in his life.
"My main goal is getting a job," Tiney said. "Once that's done, housing." He says one difference between YVLifeSet and other programs is who's in control.
"I'm in the driver's seat," he said, then pointed to Tennant. "He's the passenger."
"This is his plan," Tennant explained. "My job is to support and give encouragement."
The two have worked on anger issues that made it difficult for Tiney to keep a job and interact with others. As a first step, Tennant let Tiney know what to do.
"Before you get into a situation, before it goes too far—shoot me a text [or] give me a call. It doesn't matter what time," the YVLifeSet specialist said. "Plenty of times, he gets things off his chest by talking things through with me."
In the process, Tiney's learned how to communicate more effectively.
"Mr. Frank is legit with me," Tiney said. "He doesn't mince words. If I'm doing the wrong thing, he won't take nothing off me. He's talking to me, helping me. I'm not used to having someone be this concerned about me [and] care about me so much."
They've concentrated on reaching Tiney's goal of steady employment.
"We learned about job readiness, did mock interviews, worked on how to present yourself," Tennant said. "He'd get to an interview and be a little shy, so we worked on how to perform under pressure. He can do it, he just needs to get out of his own head and trust himself."
YVLifeSet specialists meet with participants at minimum once a week, providing intensive support and experiential learning and guidance. They communicate all week through texts and calls.
"Listening to us, it sounds like we've been working together for a year, but it's only been three months," the specialist said. "I appreciate his honesty, allowing me to help him, to access some of the dark places in his life. It's been an honor helping him discover his potential and reach toward it."
For Tennant, YVLifeSet has given new meaning to what it means for a transition-age young adult to be successful.
"YVLifeSet has helped me measure success totally differently," he said. "It's not always the big things, like a college degree. Success is graduating from high school, getting a state ID, being able to identify strengths, getting a job they like, and finding stable housing."
Tiney's close to reaching his employment goal and can see a better future ahead.
"I see myself in a restaurant, being a business owner," Tiney said and pointed to Tannent. "This guy right here is helping me along the way."
You can help others like Tiney reach their goals! Visit youthvillages.org for more about how you can support the YVLifeSet program.
Give to Youth Villiages
Every day, Youth Villages serves thousands of troubled children and their families and we need your help.
Donate Now
[.$?*|{}() 0="%91″ _i="2″ _address="2″ /][^; _i="3″ _address="3″ /][1 _i="4″ _address="4″ /]