Tips for getting off to a good start this school year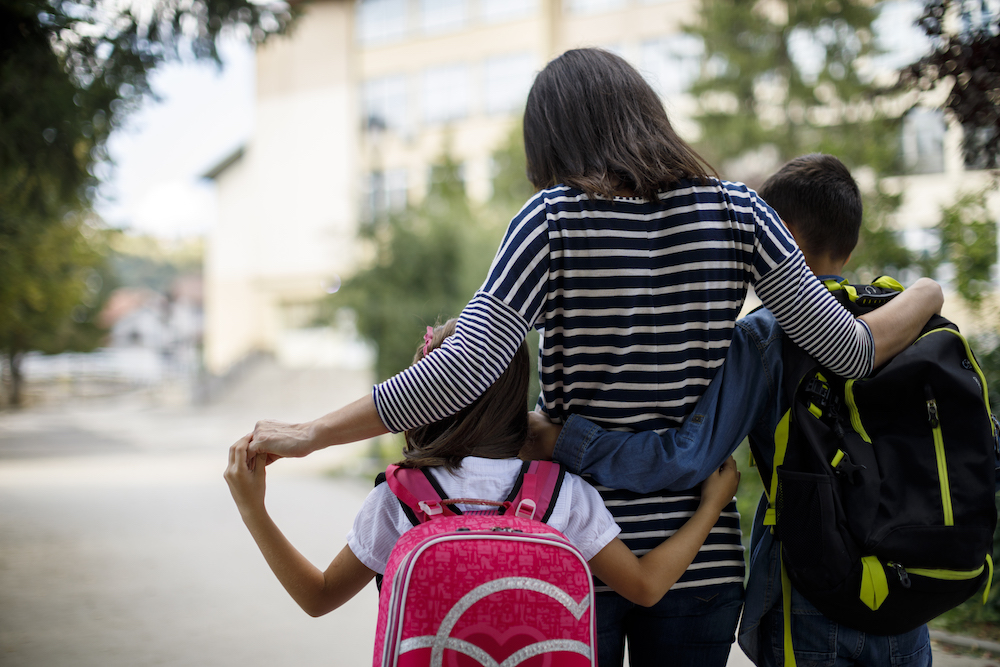 The beginning of the school year can stir up a variety of emotions in children and young adults. What is exciting for some is a source of debilitating angst for others. Your support and collaboration are key components of a successful school year. Whether you have a young child starting kindergarten or an older student headed to middle or high school and beyond, here are a few tips on helping your student get ready for a successful school year.
1. Encourage realistic thinking – Kids need support and encouragement that they can face stressful situations. They also benefit from caregivers who acknowledge it is OK to have minor setbacks. Allowing your child to make age-appropriate mistakes will create a sense of independence and showcase the idea that it is not the end of the world when they make mistakes.
2. Create a daily routine – Children thrive in familiar settings because they like to know what to expect. While transitioning from summer break, it's common for children to have periods where they don't sleep well, but patterns of poor sleep can negatively affect their mental health. Giving children an expected routine day after day during the school year creates a sense of responsibility and ownership of the day. Patterns are predictable and therefore soothing; letting kids know about changes to routine in advance can potentially diffuse any negative responses, e.g., we are going to stop by the bank before we go to your afterschool activity.
3. Foster an environment for friendships and support systems – Although the majority of kids tend to meet their best friend at school, certain school dynamics and cultures are changing. Many caregivers don't realize how having a good friend affects a child's school performance. Providing kids with unconditional love and acceptance helps them to develop the basic trust and self-confidence necessary to go out and develop their own bonds with others.
4. Identify goals for the school year – Setting goals can help to enhance motivation. It's always important to make sure the goals are important to your child and they know there is value in achieving them. Gather their concerns ahead of your own and try to prioritize a solution that addresses both the child and adult perspectives. Children are more likely to repeat behavior that earns praise. Watch for times when your child behaves the way you want. When you see this, immediately get your child's attention and tell them exactly what you liked.
5. Help them get involved in managing their own fears – Listen carefully to what they are expressing and validate their worries. Often our kids simply want to feel heard and understood. An important point to remember when communicating with a child is to speak in a way that removes doubt and fear. It's key to keep bravery at the forefront of a child's thinking process. Avoiding questions like "Are you worried?" helps in fostering this kind of environment.
6. Monitor parental stress levels – It is important to monitor how you are expressing your own fears and worries. Consider checking in with your child about neutral topics, giving them the freedom to express their emotions, rather than projecting your concerns on to them.
7. Celebrate success – This doesn't have to mean extra snacks, gifts or special events like going to the movie theater. Kids need praise and validation from the adults in their lives. Specific praise, physical affection and time spent together are ways to regularly show pride in them and encourage good behavior in general.

There are many ways to prepare children for the school year. To start, be proactive, plan for challenges, and praise participation. Promoting perseverance and independent problem solving frames your communication with your child and sets the stage for a year of success and valuable independent growth.
If you are looking for further help with your family as you start the school year, there are few steps you can take. Speak with your child's school counselor, who can help make a plan and connect you with additional in-school resources. You can also contact a mental health provider directly for a comprehensive evaluation of your child. If you believe your family needs more intensive help through Youth Villages, please connect with a staff member through our Contact Us form https://youthvillages.org/contact-us/