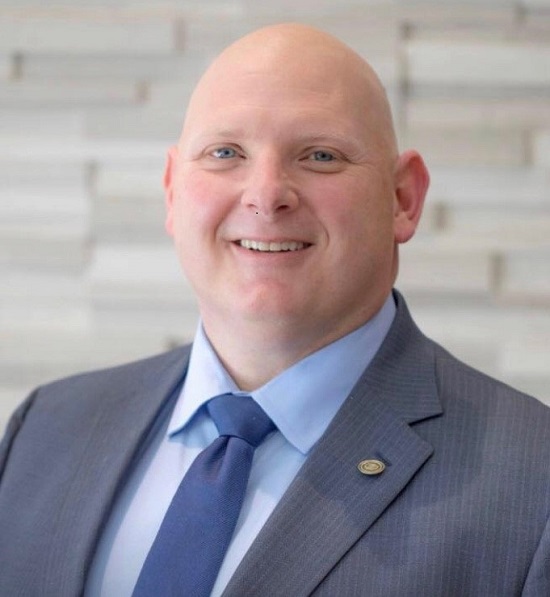 Youth Villages adds managing director of development for regional growth
MEMPHIS, Tenn. (Aug. 12, 2019) – Youth Villages today announced Ken Kimble as its new managing director of development for regional growth.
"We are ecstatic to welcome Ken Kimble to the Youth Villages team," said Richard Shaw, chief development officer of Youth Villages. "His leadership and coaching experience will be instrumental in supporting our continued growth and success in key communities across the country, as well as right here in Memphis."
Kimble comes to Youth Villages after five years at his alma mater, Christian Brothers High School in Memphis, where he successfully planned and executed a $25 million capital campaign by identifying, stewarding and soliciting transformational gifts from alumni and friends across the U.S. In addition to his success at CBHS, Kimble spent a majority of his career with the Boy Scouts of America in both Memphis and Dallas, Texas, where he set local and national fundraising records as a field executive.  He has also successfully served as a development officer for the University of Tennessee Foundation and the Wolf River Conservancy, both in Memphis. A native Memphian, Kimble graduated from the University of Memphis with a degree in political science.
"I am delighted to have the opportunity to use my skill set to help children and families live successfully through Youth Villages' programs," Kimble said. "I look forward to working with our local and regional offices to create transformational moments in the lives of our loyal donors."
Kimble serves on the boards of the Chickasaw Council, Boy Scouts of America and the Kia Kima Alumni Association, the summer camp where he once served as camp director. Kimble enjoys giving time to his children's school and his church community. He was named to the Memphis Business Journal's "Top 40 Under 40" in 2012 and holds the Certified Fund Raising Executive (CFRE) certification. Kimble and his wife, Amy, reside in Memphis with their two daughters, Davis and Erin.
About Youth Villages
Youth Villages is a national leader in children's mental and behavioral health committed to building strong families, delivering effective services and significantly improving outcomes for child welfare systems across the country. Founded in 1986, the organization's 3,000-plus employees help more than 30,000 children annually in 20 states across the U.S. The organization has been recognized by the Harvard Business School and U.S. News & World Report and was identified by The White House as one of the nation's most promising results-oriented nonprofit organizations. Learn more at www.youthvillages.org.
Give to Youth Villages
Every day, Youth Villages serves thousands of troubled children and their families and we need your help.