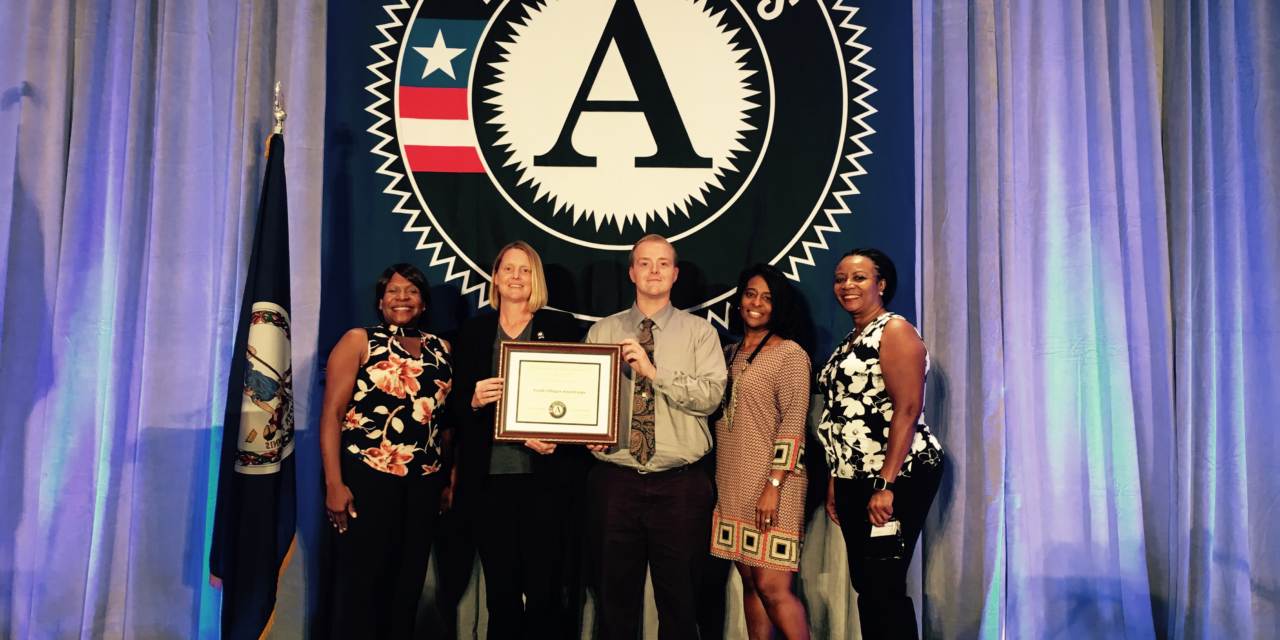 Youth Villages AmeriCorps provides vocational program for youth; wins national award
The Youth Villages AmeriCorps program, started in 2000, is one of the oldest national service programs in Georgia and has played a huge role in the lives of many youth served at the Inner Harbour Campus. The program provides tutoring, life skills, service learning and after-school and summer programming to Inner Harbor youth.
In 2017, Youth Villages AmeriCorps implemented the ServSafe vocational certification program, an accredited food and beverages safety training program by the National Restaurant Association that is recognized in all 50 states. Inner Harbour students now have the opportunity to achieve a ServSafe Food Handler certification, in addition to participating in hands-on meal preparation in the campus outdoor kitchen. The program also embraces "farm to table" by using herbs and vegetables from the school garden and eggs from the campus chickens, Chickletta and Eggbert.
In the fall, Youth Villages AmeriCorps was selected as one of only five Harkin Excellence in AmeriCorps Award winners for the most significant enhancement to an existing national service program due to the success of the new vocational program.
For more information on the Youth Villages AmeriCorps program and how you can get involved as a volunteer or donor, contact Caroline Ledlie at caroline.ledlie@youthvillages.org or 770-852-6421.

Get Involved
Give your time, talents, and love for youth in various ways such as volunteering at a YV event, mentoring a young person, or even running a race
[.$?*|{}() 0="%91″ _i="1″ _address="1″ /][^; _i="2″ _address="2″ /][1 _i="3″ _address="3″ /]