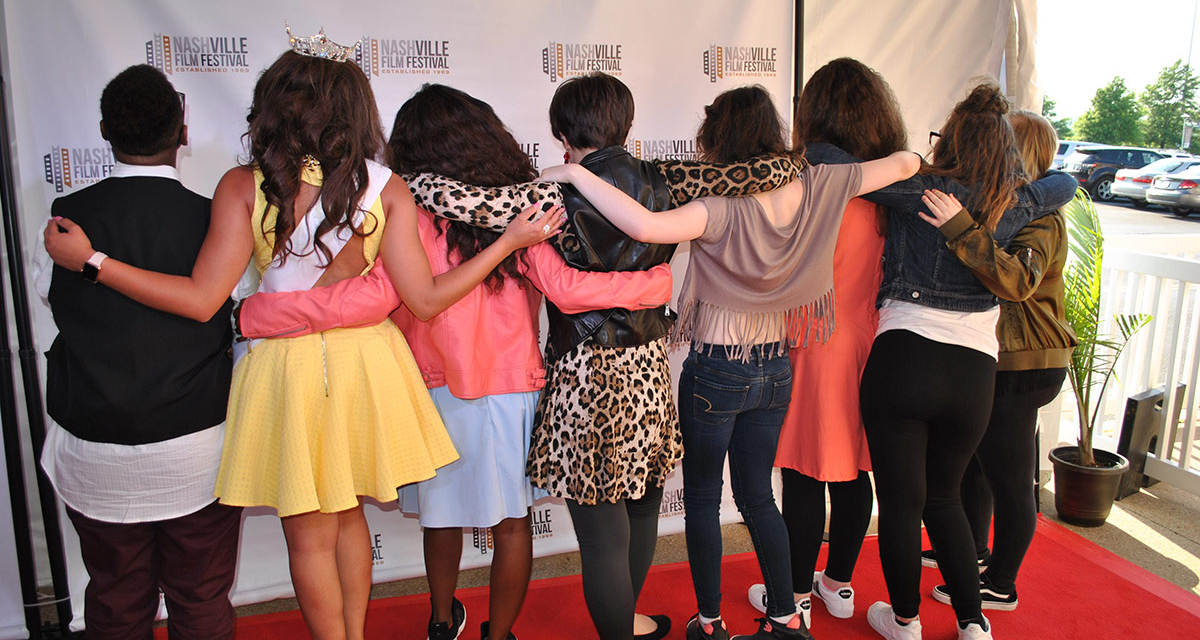 Youth Villages girls premiere original song and music video at Nashville Film Festival
The Wallace girls' group home in Nashville was selected again to participate in this year's Livin' Reel project for the Nashville Film Festival. Livin' Reel connects filmmakers, artists and musicians with local nonprofits to create original art. This year, the Wallace girls wrote and recorded an original song with the help of the local sister quartet band named SHEL. The song, "Unstoppable," premiered at the 2018 Nashville Film Festival Sunday, May 13 opening for the film "Fatherhood," and the Wallace girls and staff were invited to attend the premiere.
The girls got ready for the premiere at the Nashville office with the help of Kristen Gallant, a Miss Tennessee contestant representing Greene County.  Kristen donated outfits for each of the girls and helped do their nails, hair and makeup for the big event.
The Nashville Film Festival shut down the red carpet for the Wallace group home to allow each of the girls to walk down the red carpet individually. We even had one of our LifeSet participants, Raygan, attend the film festival with her mentor, Jacklyn Hanson. Raygan previously lived at the Wallace group home before aging out of custody in May and participated in the Livin' Reel project. The group watched their video together on the big screen along with gift bags provided by the Nashville Film Festival.
A very special thank you to the band SHEL (Sarah, Hannah and Eva), Dianna Maher of Moraine Music Group, Kevin Dailey, Producer and Composer and Ted Crockett, Executive Director of the Nashville Film Festival.  Thank you again for partnering with Youth Villages for this fantastic project!!!

Get Involved
Give your time, talents, and love for youth in various ways such as volunteering at a YV event, mentoring a young person, or even running a race
[.$?*|{}() _i="0″ _address="1.0.0.0″ /][^; _i="1″ _address="1.0.0.1″ /][1 _i="2″ _address="1.0.0.2″ /]