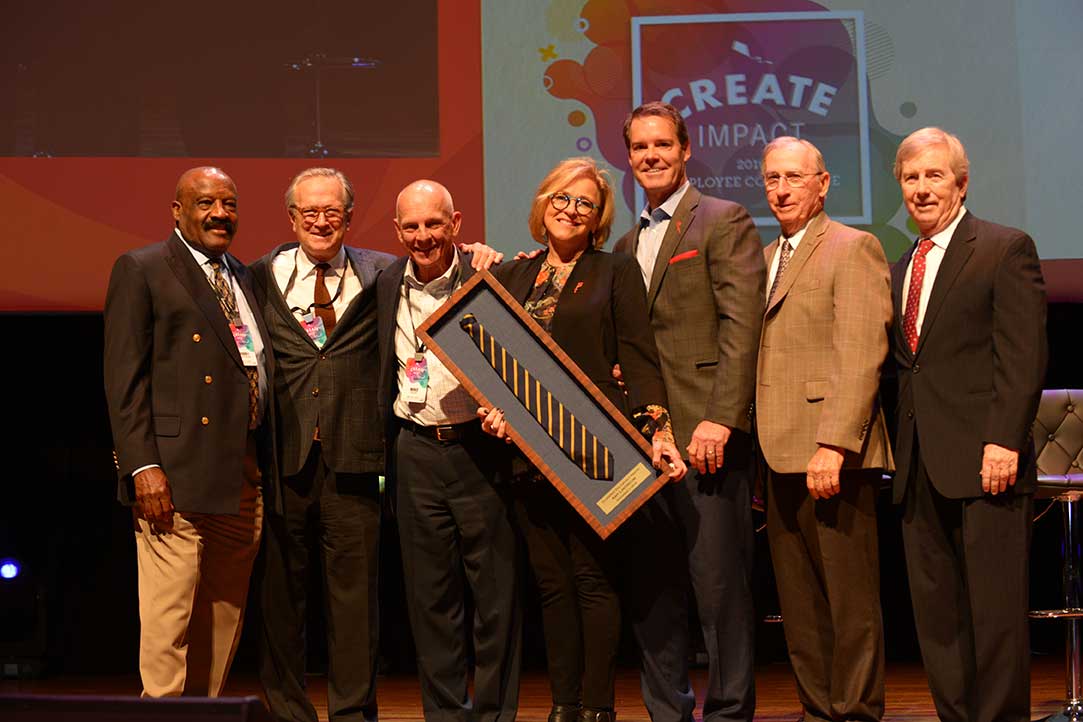 Youth Villages honors Amy Linthicum with Clarence Day Legacy Award
MEMPHIS, Tenn. (Nov. 19, 2019) – Memphian and local Crye-Leike realtor Amy Linthicum was recently selected as the recipient of the 2019 Clarence Day Legacy Award at Youth Villages.
The award – which is named for Memphis philanthropist Clarence Day, who died in 2010 – is given each year to a person who not only shares Day's vision and spirit but who also has shown a lifetime dedication to helping children
As a philanthropist, Day enhanced the lives of thousands of young people in Tennessee and across the nation through his grants to Youth Villages and other Mid-South nonprofit organizations. Since helping launch Youth Villages' LifeSet program in 1999, more than 8,000 young people have received help through the program as they make the transition into independent adulthood.
Linthicum became involved with Youth Villages when she created the annual YV5K run to raise funds in 1983. She has been actively serving in the organization ever since.
"Amy's amazing service to helping children and families for more than 38 years should be an inspiration to us all," said Youth Villages CEO Pat Lawler during his presentation at the organization's annual employee conference.
For nine years, Amy served on the Youth Villages board of directors, helping to guide the organization during critical years of growth and program development. She also was instrumental in starting the organization's Chris Crye Mentoring Program, which now provides one-to-one mentor matches to more than 600 young people across Tennessee and Georgia.
"Amy's involvement with our organization grew even more when she became a mentor," Lawler said. "She was instrumental in bringing Crye-Leike Realtors on board as a corporate partner, which in turn resulted in massive growth of our Chris Crye Mentoring Program, which has had more than 3,000 mentors matched with nearly 5,000 children and young adults since its beginning in 2004."
The organization will host its 38th annual YV5K and 10-miler in April of 2020, continuing to fulfill Linthicum's dream of supporting children in our community.
"Amy has led a life full of giving – seeing a need and asking, 'What can I do?'" Lawler said. "It's that spirit and commitment to serving others – her amazing service to helping children and families for more than 38 years that is an inspiration to us all."
About Youth Villages
Youth Villages is a national leader in children's mental and behavioral health committed to building strong families, delivering effective services and significantly improving outcomes for child welfare systems across the country. Founded in 1986, the organization's 3,000-plus employees help more than 30,000 children annually in 20 states across the U.S. The organization has been recognized by the Harvard Business School and U.S. News & World Report and was identified by The White House as one of the nation's most promising results-oriented nonprofit organizations. Learn more at www.youthvillages.org.