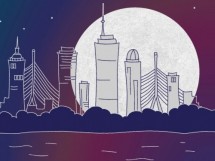 Youth Villages hosts Massachusetts Spring Celebration
Linda Whitlock honoree of evening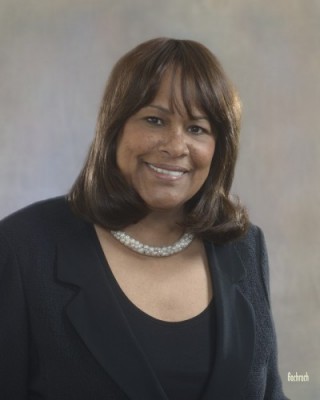 Youth Villages Massachusetts and New Hampshire, a nonprofit organization dedicated to helping children and their families live successfully, will host its largest annual fundraiser on April 7. The event marks the organization's 10
th
 anniversary in Massachusetts.
During the Spring Celebration, Linda Whitlock of Newton, a founding member of its Boston board, will be honoree of the evening.
"Linda was influential in building the strong board that Youth Villages has in place today. She brought her rich management experience, governance expertise, and public service involvement to our organization," said Matt Stone, executive director of Youth Villages Massachusetts and New Hampshire.
Whitlock has won widespread respect for a strong record of effective management, board leadership, and public service. For a decade, she was
Nicholas President and CEO of Boys & Girls Clubs of Boston, which helps more than 14,000 children and teens from low-income neighborhoods in the Boston area become responsible citizens and leaders – a core value of Youth Villages' work.
"Youth Villages has improved the lives of more than 4,500 children, young adults and families over the last 10 years in Massachusetts and New Hampshire. That, in part, is due to Linda's support," Stone said.
She is on the board of Cambridge Trust Company, served as the board's first lead director and chairs the Corporate Governance Committee. She also is on the board of the Red Sox Foundation, the largest charitable foundation in professional sports, and serves on the President's Advisory Committee at Brigham and Women's Hospital, where she was a trustee and board leader for nine years.
The founder and principal of The Whitlock Group, which provides strategy consulting to boards of directors and CEOs, Whitlock has served on more than 20 corporate and non-profit boards, including the Boston Stock Exchange, two Bain Capital portfolio companies, Brandeis University, and other leading companies in the real estate, financial services, arts and culture, and education sectors.
Whitlock taught at Massachusetts Institute of Technology, Tufts University and the University of Michigan and has been a senior fellow at Boston University's School of Management. She served in the administrations of Governors Michael Dukakis and Edward King, and was appointed by governors and mayors to an array of boards and commissions.
She has been inducted into the Greater Boston Chamber of Commerce's Academy of Distinguished Bostonians and has been recognized by the top business and civic institutions in the region, including the Boston Business Journal, the Boston Municipal Research Bureau, the Anti-Defamation League and Boston Magazine.
Whitlock is an alumna of Mount Holyoke College, received her master's degree from the University of Michigan and received honorary doctorates from Suffolk University, Babson College and Pine Manor College. She completed executive education programs at Harvard Business School, Harvard University's Kennedy School of Government and the Aspen Institute's Executive Seminar in Colorado. She is a member of The Boston Club's Corporate Advisory Committee, Women Corporate Directors and the Boston Library Society.
For information, visit https://youthvillages.org/get-involved/events/spring-celebration.aspx.
About Youth Villages
Youth Villages is a national leader in children's mental and behavioral health bringing help and hope to more than 27,000 children, families and young people across the United States this year. The organization offers a continuum of evidence- and research-based programs, including residential treatment, foster care, adoption, crisis services and its two national models: YVIntercept, which offers intensive in-home services, and YVLifeSetTM, which gives former foster youth a good start on successful adulthood.
Youth Villages began offering services in Massachusetts and New Hampshire in 2007. This past year, the organization helped more than 1,100 children and families across the commonwealth and in New Hampshire. For more information, visit www.youthvillages.org.
<div class="get-involved-cta"><!-- [et_pb_line_break_holder] --> <div class="left"><!-- [et_pb_line_break_holder] --> <h2><img src="https://youthvillages.org/wp-content/uploads/2018/08/give.png" style="height: 45px"><span>Get Involved</span></h2><!-- [et_pb_line_break_holder] --> <p>Give your time, talents, and love for youth in various ways such as volunteering at a YV event, mentoring a young person, or even running a race</p><!-- [et_pb_line_break_holder] --> </div><!-- [et_pb_line_break_holder] --> <div class="right"><!-- [et_pb_line_break_holder] --> <a href="" class="btn-cause">Find Your Cause</a><!-- [et_pb_line_break_holder] --> </div><!-- [et_pb_line_break_holder] --></div>