YVLifeSet Helps Dylan Ride the Waves of Life Toward Success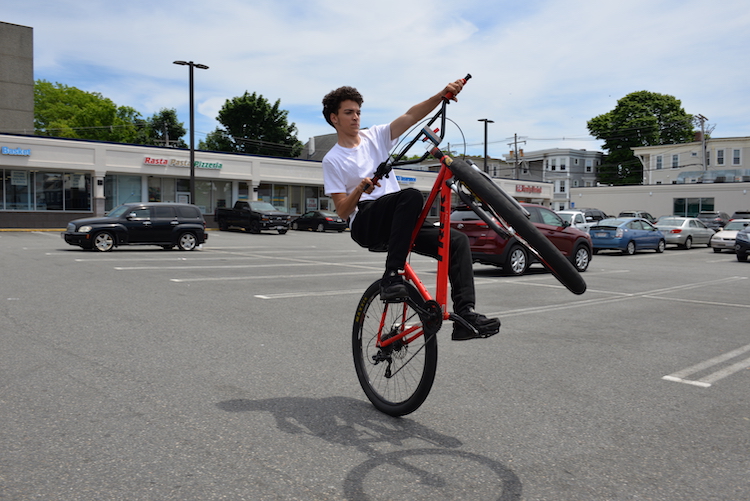 People often gawk at Dylan as he rides through North Shore towns on one wheel.
Dylan became involved with the Department of Children and Families when he was 13. There was physical abuse at home. He quit school. He moved several times between different relatives' homes.
He now lives with his uncle in Salem, Mass. He attends Beverly Bootstraps, a program that helps him obtain his high school degree. He does not communicate with his parents. That's difficult and necessary, he said.
But he has the coolest job – maybe, the coldest, too. He teaches surfing to kids and adults off North Shore beaches.
"My boss says I should wear a wetsuit. I never do," he said with a smile. "Surfing's like life. It's difficult to learn to balance. People get up a little bit, get nervous and fall. I tell them get up inch by inch. Everyone can do what they want if they put their minds to it."
His YVLifeSet counselor helps him focus on goals such as getting his learner's permit and attending driving school. He learned to better manage his money and how to open and keep a checking account. He also got the nerve to take the practice entrance exam for the U.S. Marines.
"No one taught me those things. Kids like me, we don't learn that at home."
He's very good at mechanical things, too. He built the bicycle that he rides everywhere, often pulling wheelies for distances that make people stop and watch.
His plans for the future include college and then, maybe, the Marines. Or construction, or mechanics or being a mental health counselor. "I want to help others go through what they're going through.
"I would tell them, 'Just keep getting up on that surf board. It's going to carry you somewhere good.'"