Adriana heals from the trauma of child sexual abuse to become a successful mom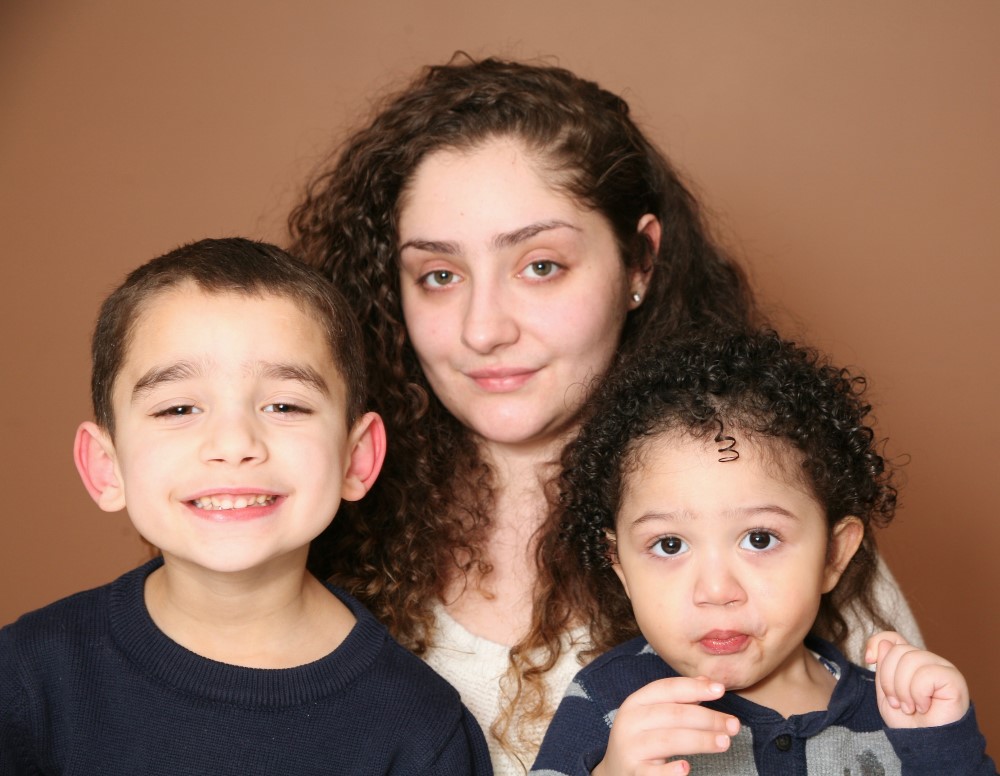 Adriana Turmel with her sons Lorenzo (left) and Alonzo.
Adriana, 20, was sexually abused from age four until six by a male relative who babysat her. The trauma affected her throughout her youth.
"The last time it happened, the little girl in me died. The world looked different. The adults in my life seemed different," she says.
As she grew, Adriana began to act out. Her mother would use a belt to discipline her. When protective services stepped in, her mom faced the choice of ending corporal punishment or having her children removed. Mom ended the abuse. Adriana saw that as an opportunity to act out more. She ran away often and party. She had her first son at age 15, who was placed in foster care with her grandfather.
Adriana began a series of placements in and out of group homes and residential centers to treat her trauma. She continued to run away frequently. There were substance abuse and behavioral issues that she needed Youth Villages' support to correct.
"Youth Villages never gave up on me. I'm eternally grateful to the counselors and staff who saw the better part of me."
By working with Youth Villages YVIntercept program, she learned to cope with the pain of post-traumatic syndrome. That allowed her to better control her anxiety disorder. When she reached age 17, Adriana transitioned into YVLifeSet, Youth Villages program for youth leaving state care.
YVLifeSet taught her life skills such as how to advocate for housing. The program trained her in employment skills: how to develop a resume, conduct an interview, land a job and keep it.
Now, she is a working mom. Her second son turned 2 years old this month. She has custody of him. Her grandfather continues to have custody of her older son, but she spends three to four days a week with him.
She works as a waitress. The experience, she says, has changed her life. She has steady income and budgets well.
Youth Villages also taught her parenting skills that allow her to give her sons the love she says she never received as a child.
"Youth Villages turned my life around and, more importantly, let me see the good in me and that I can set and achieve goals. I don't know where I would be without them. With a program like Youth Villages, children and young adults really can overcome the inevitable."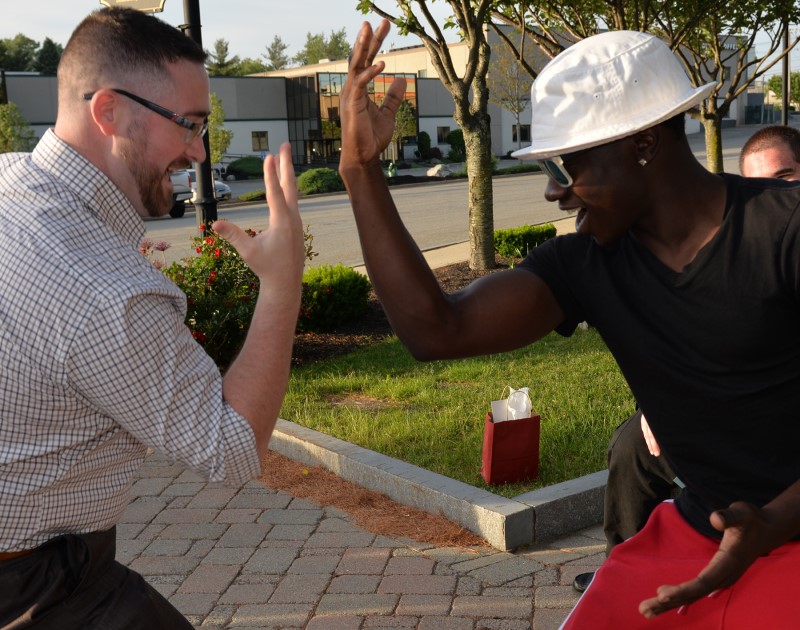 Mike Lewis (left) shares a special handshake with his mentee Stanley during the Job Prep Workshop graduation. Stanley said the workshops – and specifically Mike – changed his life for the better.
Mike Lewis is a husband, friend and a retirement adviser. But, to Youth Villages, he is an advocate for young adults in our YVLifeSet program through the Job Prep Training Program.
Mike joined us as a job coach in April 2018. For two months, he volunteered to attend weekly workshops that taught job-search and career skills to young people.
The annual Job Prep program helps at-risk young people, ages 17 to 22, who are in our YVLifeSet program, learn to find and keep stable employment. Research shows these young people, who have aged out of state services without family or other support, have trouble finding and keeping jobs.
Mike is helping them to beat those odds.
Mike's help goes beyond mentoring. He successfully applied for a grant from Invest in Others that will provide $3,750 to fund the majority of the Job Prep program this year.
Youth Villages is thankful to have Mike as part of our team. We're thrilled that he plans to help more young people in Job Prep 2019.
[.$?*|{}() 0="%91″ _i="1″ _address="1″ /][^; _i="2″ _address="2″ /][1 _i="3″ _address="3″ /]