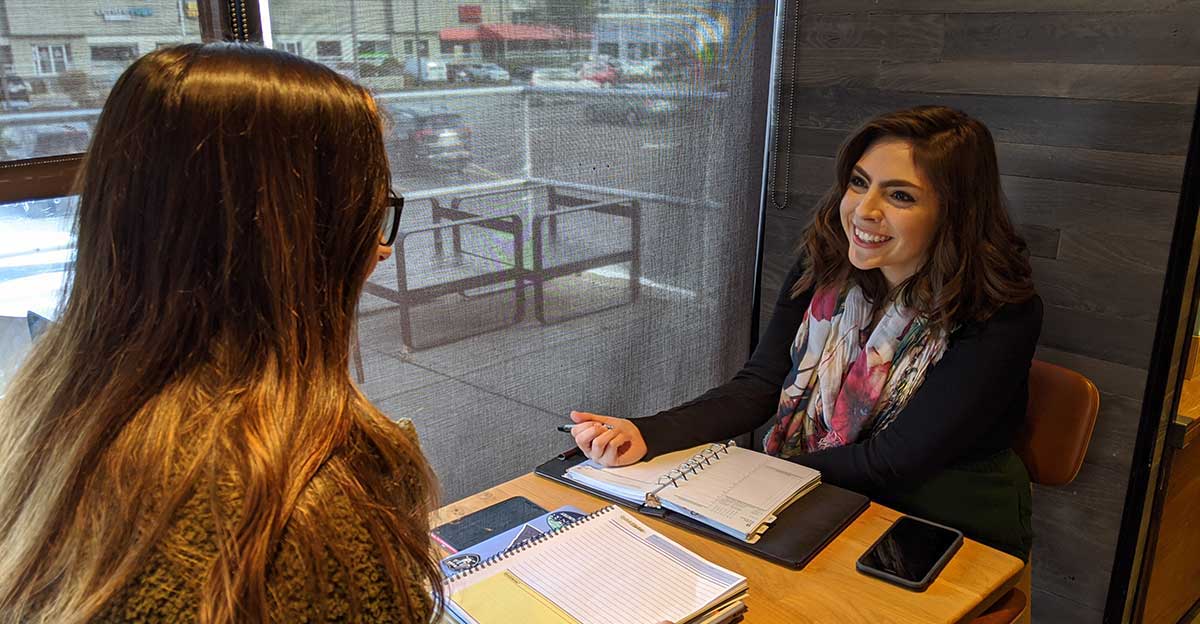 A Day in the Life of a Family Intervention Specialist
At Youth Villages, Family Intervention Specialists work closely with youth and families through our Intercept and LifeSet programs. And while no day at Youth Villages is ever the same, Katie Guajardo, a family intervention specialist in our Intercept program, walks us through her typical day.
6:00AM: It's the start of the day! Katie reviews the families she will be visiting that day, makes plans for the upcoming sessions, and is on the road to her first session.
6:30AM: Sessions start early for Katie. This morning, Katie is working on the Morning Wake Up Session with one of her families, focusing on the morning routine from waking up and getting dressed, to eating breakfast, to leaving for school.
7:30AM: It's back on the road again; this time, heading into the office.
8:00AM: Katie's intern arrives and will accompany her to sessions today. Together, they work on detailed treatment plans for their current caseload and discuss sessions and outcomes from the previous week.
10:30AM: Team meeting time! Katie meets with her team and supervisor to review current families, discuss upcoming deadlines and prepare for her next meeting.
11:00AM: In this two-hour consult meeting, Katie and her team collaborate on treatment plans, present challenges that families are facing, and work on treatment objectives for their youth and families.
1:00PM: Time to get back on the road for the second session of the day.
2:45PM: During this session, Katie works with a young person on identifying emotions, being aware of potential triggers and healthy coping skills.
3:45PM: Now, it's back in the car and on to the next session.
4:00PM: Katie holds this session at an after-school program, where she and her youth work on managing school stress, verbal aggression, and healthy coping skills related to depression and anxiety.
5:00PM: Katie hits the road once again.
6:00PM: In her last session of the day, Katie works on reintegrating a youth into the home after a temporary placement with a family member. They work on techniques to address aggression, self-harm and suicidal ideation.
7:00PM: After a long day, Katie heads home, ready to do it all again tomorrow.
Our family intervention specialists provide youth and families with intensive support, new parenting skills and communication techniques, and are committed to doing "whatever it takes" to help children and parents succeed. Although Katie's day is long, she can end the day knowing her work has impacted the future success of the families she is helping.