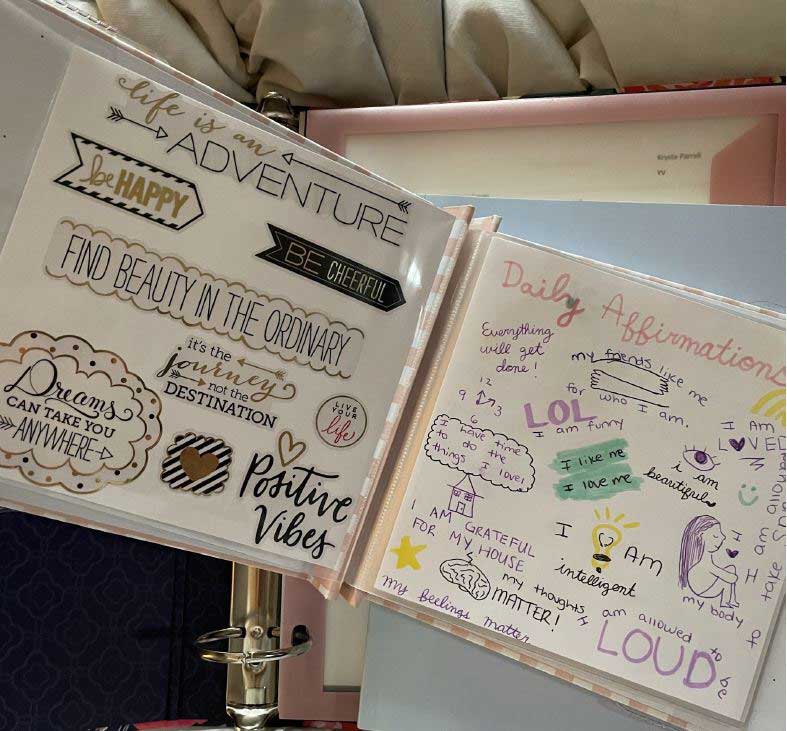 A Gamechanger for Mental Health
In 2019, 16-year-old Cassidy was in an in-patient mental health center. She struggled for years with depression, anxiety and suicidal ideation. In just one year, Cassidy was hospitalized for her mental health nine times. These hospitalizations were hard on Cassidy as she felt ripped away from her family and her community. Cassidy's mom, Ellen, wanted to do everything possible to keep her daughter at home and through the Department of Mental Health, she was referred to the Youth Villages Intercept program.
Approximately five million children across the United States have a serious mental health condition, and unnecessary hospital stays can cause significant trauma to a young person. Youth Villages helps keep kids at home and in their communities while receiving mental health treatment by working with the whole family to provide intensive support, new parenting and communication skills, and evidence and strengths-based mental health intervention services.
Cassidy struggles every day with anxiety, depression and self-harming behaviors. She also struggled with suicidal ideation and suicide attempts and was not allowed to be left alone for fear that she might hurt herself.
Now, as part of the Intercept program, Ellen and Cassidy call the 24/7 Youth Villages crisis line to help de-escalate crisis situations when they arise. Mother and daughter meet with their family intervention specialist three times every week, sometimes at home, sometimes in the community – even at Cassidy's favorite coffee shop. They work on coping skills and grounding techniques, affirmations, communication and Cassidy's self-esteem. Her specialist conducts safety sweeps at home and works with Ellen to create safety plans.
Thanks to her time and success in the Intercept program, it has been more than a year since Cassidy's last hospitalization. She is enrolled in a therapeutic school and is on the honor roll. Ellen and Cassidy both feel comfortable and safe leaving Cassidy at home alone now – something Ellen never thought she would be able to do again. Cassidy sometimes still struggles with self-image and negative thoughts. Her specialist created a personalized affirmation book for her to use as a tool when she is having a tough time.
"Youth Villages has been an invaluable asset for my family," Ellen said. "We are very grateful for their help, and they have been a gamechanger in my daughter's mental health journey."
For the first time, Cassidy is looking forward to what is next. She now envisions a future for herself and dreams big. She has started visiting colleges and wants to pursue a career in art.
"Our specialist managed to support not just Cassidy, but all of us," Ellen said. "She made us a better family. I will be forever grateful for everything Youth Villages did to keep my daughter alive."