NORTH CAROLINA
Youth Villages provides a ranges of services in North Carolina including intensive in-home programs Intercept® and Multisystemic Therapy (MST), as well as LifeSet and High Fidelity Wraparound program models.
Programs
Provided to North Carolina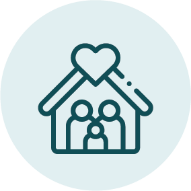 Intercept®
Strengthening families to prevent or limit the need for foster care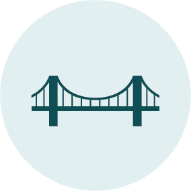 Lifeset™
Helping young adults make a successful transition to adulthood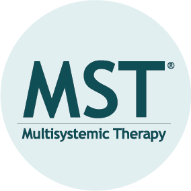 Multisystemic Therapy®
For teens who are at-risk of placement out of home due to anti-social behavior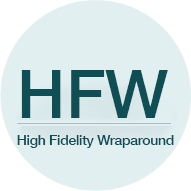 High Fidelity Wraparound
A family-driven, team-based process that uses individualized problem-solving for youth and families
Overall satisfaction with Youth Villages:

92%

92%

Youth living at home or independently 1 year after discharge:

88%

88%

Youth in school and/or employed 1 year after discharge:

92%

92%

Youth reporting no trouble with the law 1 year after discharge:

91%

91%
Figures represent data gathered in FY21-23 for all youth served for more than 60 days across all programs.
It was a year of record growth and innovation for Youth Villages.
Additional Resources
North Carolina
Case Statement
45,000
youth served in North Carolina
Help create lasting change in North Carolina

Donate
Your one-time or continuing contribution goes directly to helping children and young adults get the chance they deserve.

VOLUNTEER
You can be a positive force in the lives of young people being treated through Youth Villages.

Attend an event
Youth Villages events are a great way to support families in your local community and have a great time while you're doing it.
stories of hope
Helping children and families live successfully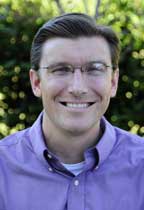 Paul Enderson
Executive Director, North Carolina
As an executive director, Paul Enderson is responsible for program operations in North Carolina. Programs include Intercept in-home counseling, Multisystemic Therapy, LifeSet, wraparound services, medication management, and outpatient assessment and treatment.
Enderson joined Youth Villages in 1999 as an intern. He moved to Knoxville in 2000 to lead the expansion of programs into East Tennessee. He has played a key role in the continued expansion of Youth Villages' programs and geographic coverage, including leading expansions into the District of Columbia in 2004 and North Carolina in 2005.
Annie Smith
State Director, Community-Based Programs
Erica Ellis
Director, Development
Taylor Vaughn
Board Chair
Market President
United Bank
Erika Carney
Vice Chair
Product Lead
Cash App
Bradley Curelop
Vice President, Financial Advisor
PNC Investments
Cheddi Johnson
Construction Management and Operations Consultant
Price Litton
Strategic Business Advisor
One Digital
Kelly McKinnon
Program Specialist
Charlotte-Mecklenburg Schools
Ross Pope
CEO
Woodlark Health Real Estate
Asheville
10 Crispin Court, Suite D-203
Asheville, NC 28803
Directions
Contact
Phone: 828-250-3700
Fax: 828-250-3701
Boone
895 State Farm Road, Bldg. 500, Suite 506
Boone, NC 28607
Directions
Contact
Phone: 828-268-7200
Fax: 828-268-7201
Charlotte
8604 Cliff Cameron Drive, Suite 152
Charlotte, NC 28269
Directions
Contact
Phone: 704-510-5600
Fax: 704-510-5601
Fayetteville
2018 Fort Bragg Road, Suite 122 A & B
Fayetteville, NC 28303
Directions
Contact
Phone: 910-758-8778
Greensboro
4160 Piedmont Parkway, Suite 107
Greensboro, NC 27410
Directions
Contact
Phone: 336-931-1800
Fax: 336-931-1801
Greenville
2313 Executive Circle, Suite C
Greenville, NC 27834
Directions
Contact
Phone: 252-215-5700
Fax: 252-215-5701
Louisburg
216 North Bickett Blvd., Suite 7
Louisburg, NC 27549
Directions
Contact
Phone: 919-729-0127
Fax: 919-729-0119
Raleigh-Durham
1822 East NC Highway 54, Suite 120
Durham, NC 27713-3210
Directions
Contact
Phone: 919-474-6400
Fax: 919-474-6401
Waynesville
367 Dellwood City Road, Building A, Suite 2-A
Waynesville, NC 28786
Directions
Contact
Phone: 828-454-6140
Fax: 828-454-6141