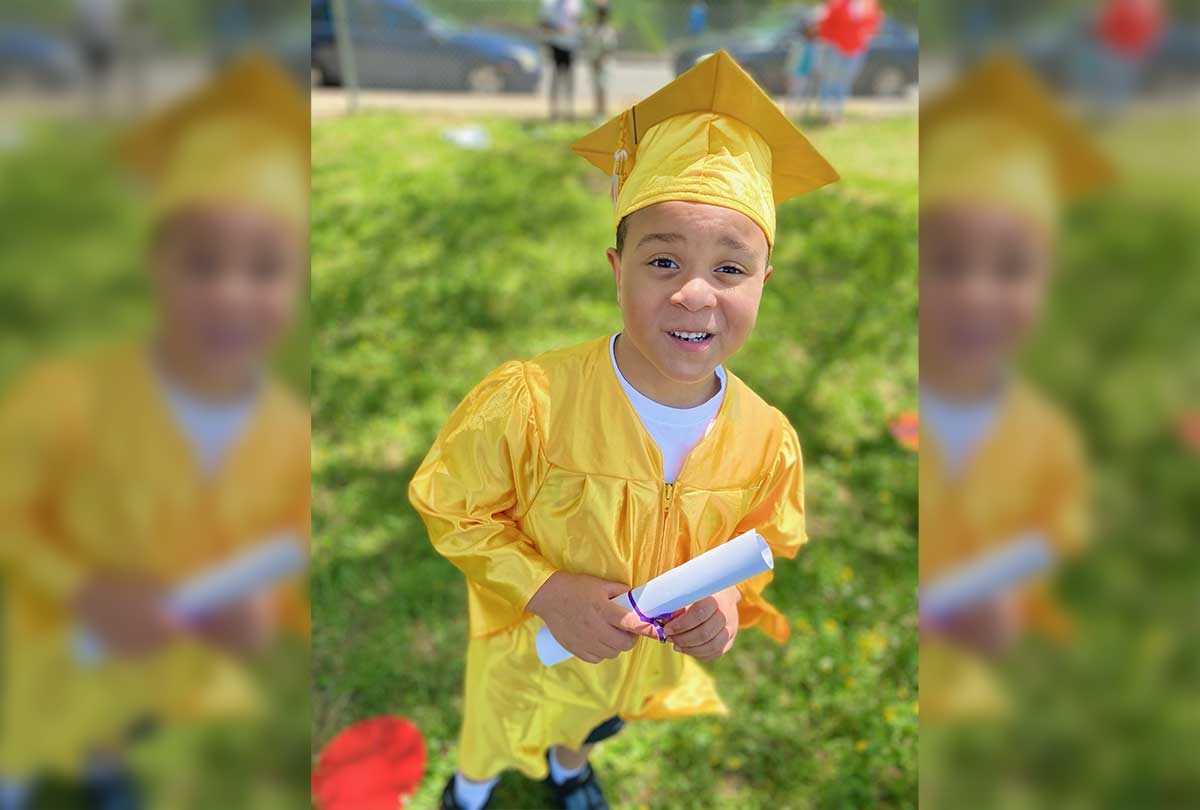 At 5, Lance learns skills to control his behavior
Lance's problems began early. By the time he was 5, the little boy had been asked to leave two school programs and had acted out aggressively at a third—Perea Elementary. The school is one of a select group of charter schools and ministries in Memphis supported by our
Anaya Partnership
, giving access to
Intercept
intensive in-home services and the
LifeSet
program, a bridge to successful adulthood for young people turning 18.
We know that reaching children early before behaviors become entrenched and school issues intensify allows children to reach their full potential. About 15% of the children Youth Villages helps each year are 8 years old and younger.
Lance's mother was used to being called to the school several times each week to deal with her young son's behavioral outbursts. "He was just really disruptive," his mother remembers. "His behavior was off the chain, yelling and screaming and just really having a hard time — and it was the same at home."
School counselors linked Lance and his family to the help they needed. Family Intervention Specialist Yasmin Glover began working intensively with them three times each week, first in person and then through tablets and laptops through telehealth as the COVID-19 crisis grew.
Lance had trouble dealing with the word "no" and handling frustration and anger when things didn't go his way. Glover taught coping skills – like deep breathing and chicken fingers, a finger counting activity. But, more, she helped Lance and his parents learn a new way to communicate through the Collaborative Problem Solving evidence-based intervention.
"She was actually counseling me," his mom said. "We learned how to come to a mutual agreement and get all our expectations met. Lance wanted to do some things, like play games, and I needed him to do schoolwork and clean his room. Yasmin taught us how to communicate and work together in a better way."
A year later, Lance has graduated from kindergarten and is back in the classroom at Perea.
"They say he's a whole different kid, and I agree because he's a different kid at home, too," his mother said. Lance continues to use the coping skills and communication techniques he learned.
"Coming into services with Youth Villages, I was thinking they were going to help my son, but they helped our entire family," his mother said. "It's like a complete turnaround at our house."
Lance agrees: "I have a lot of good days, happy days. And my mama makes me happy!"