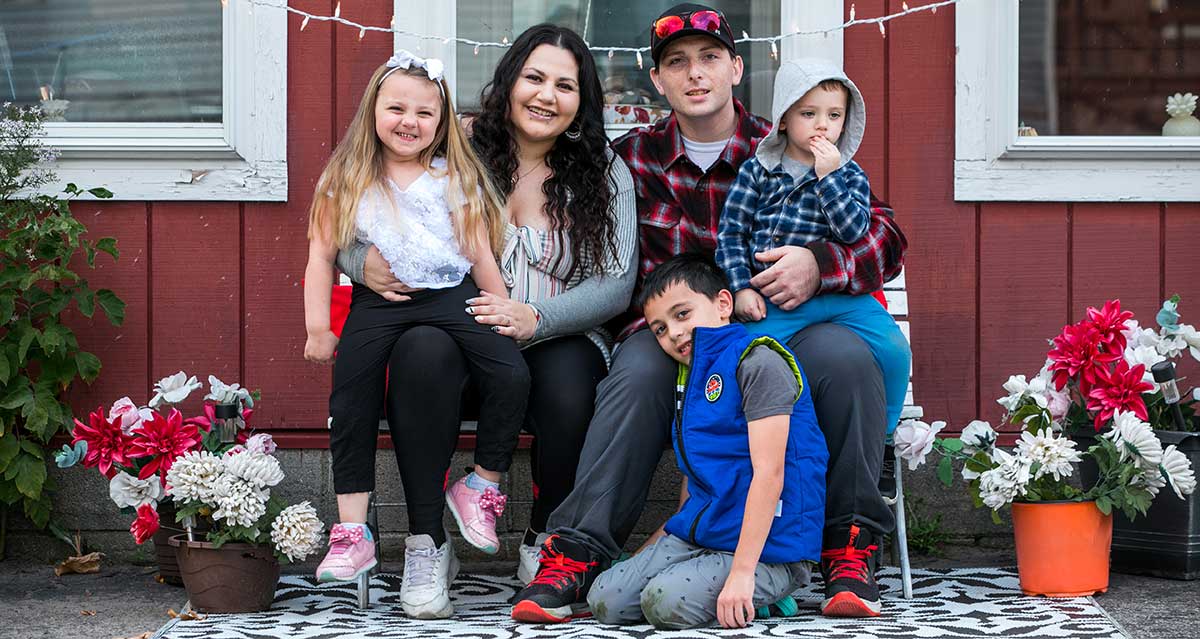 On a rainy spring day, an Intercept specialist received a voicemail from Jade, a 23-year-old mother whose son, Caiden, was in our Intercept program.
"Thank you so much for coming here today and always supporting me through this whole thing. I told my case worker that even when our case closes, I 100% recommend you for other families where parents are in addiction. I truly believe if it wasn't for you, I would not be getting my kids back. I am so truly thankful for Youth Villages, and there has been a complete change from when we started working with you to now. You gave my family a chance. I appreciate you very much!"
Jade had Caiden when she was 16 years old and struggling with addiction. She was homeless and unemployed and could not take care of her child. Caiden was placed with his grandmother. Over the next few years, Jade was in and out of rehab and had two more children, who also were placed with their grandmother.
Determined to become the best mother she could, Jade was ready to take the necessary steps to get her children back. The Department of Children, Youth and Families (DCYF) told Jade about Youth Villages' intensive in-home services program, Intercept. DCYF shared this program would help stabilize her children in their grandmother's home while also helping Jade with her goals and regaining custody of her kids.
"I thought Youth Villages was just going to be another headache," Jade said. "I was told they were very strict; services were intensive, and they would see us more frequently. I didn't want to work with them. But I wanted my kids back, so I was willing to give it a chance."
I thought they would be like all the other providers I worked with before. I'm so glad I was wrong.
DCYF gave Jade one year to complete an extensive list of things to accomplish before they would consider reuniting her with her children. Jade worked hard to become and stay sober, find a job, and secure a place to live.
Jade made incredible progress through the Intercept program, and DCYF agreed to place her children back in her care. Jade was nervous to have all three of her children in her home for the first time, but Youth Villages continued to work closely with the family even after they came home.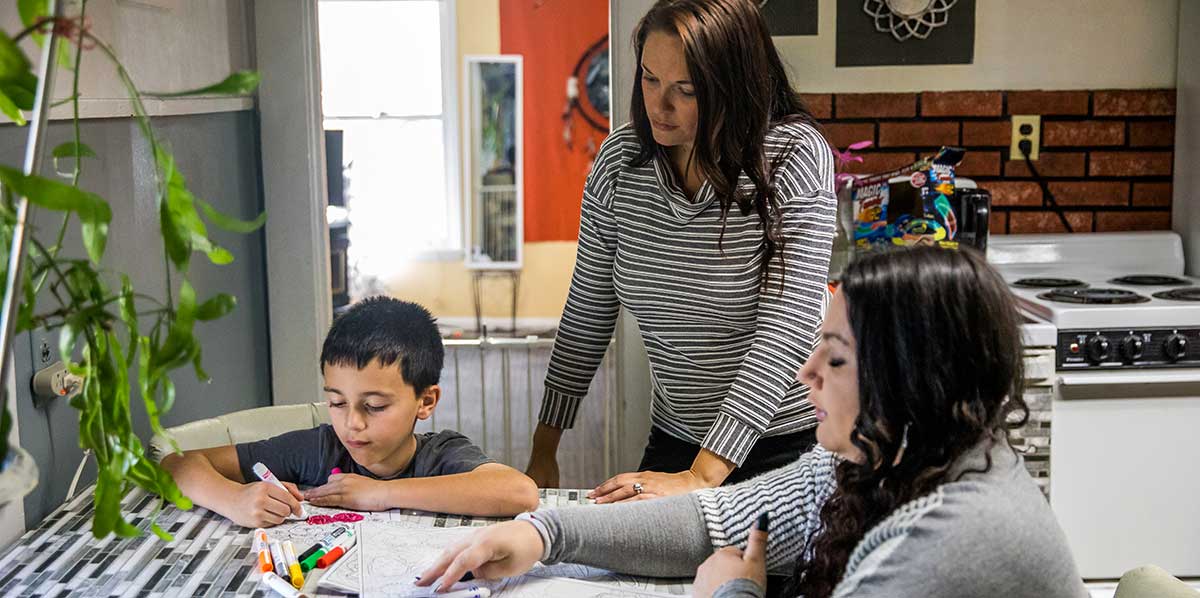 Their Intercept specialist worked with Caiden on his mental health struggles, including ADHD, and made sure he had the proper support both at home and at school. They worked with Jade on how to safely and calmly deescalate difficult situations among the children and getting everyone into a regular routine. Youth Villages made sure the family had all the essential items and resources they needed to ensure success and even provided tips on how to organize their new home and prevent clutter.
The Youth Villages team says Caiden and his siblings are incredibly happy to be home with their mom. They love spending time playing outside as a family and every day, they go to bed excited about what the next day will bring.
"Everyone at Youth Villages is so caring," Jade said. "[The team] puts so much more into their jobs than they needed. They care about us, and I truly love them."