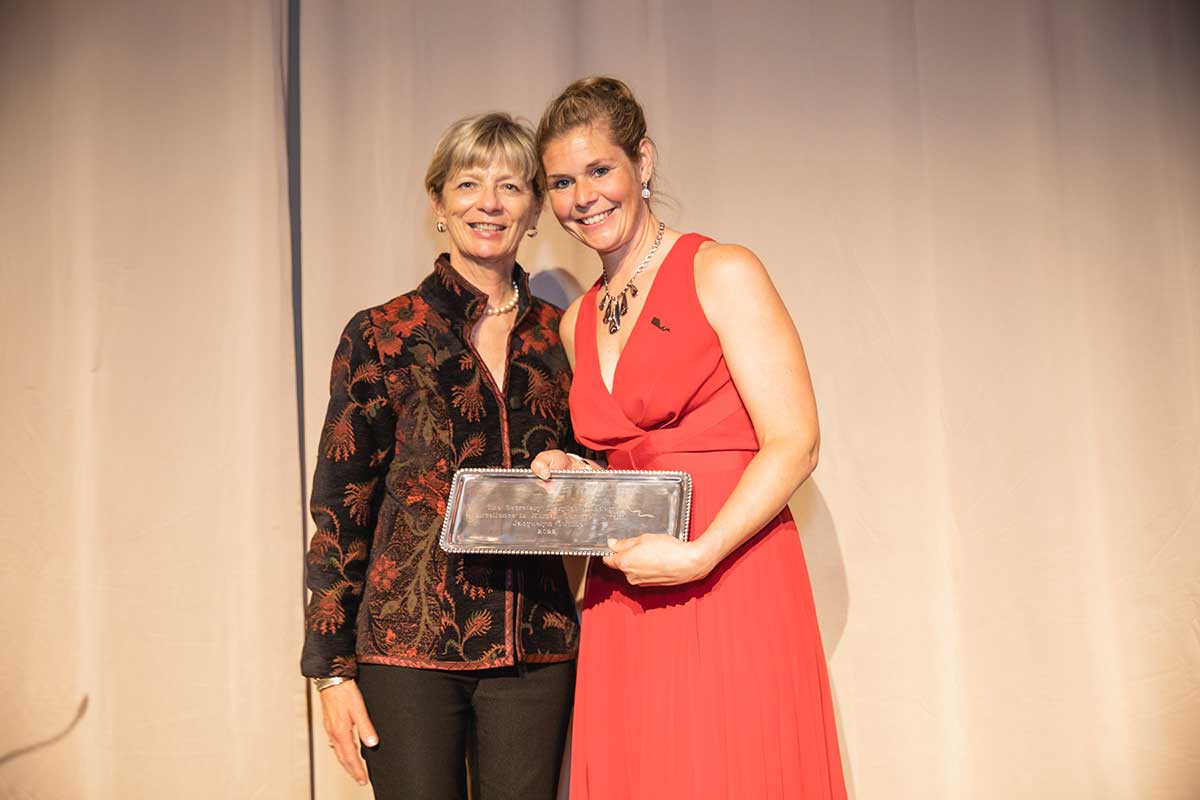 Dr. Jacque Cutillo receives Secretary Marylou Sudders Excellence in Human Services Award
Dr. Jacque Cutillo is celebrating her 15th anniversary as an employee of Youth Villages. She joined the Youth Villages Massachusetts office in 2007 as the location's second employee and has helped shape the landscape of mental health services for youth and families ever since. Her approach values evidence-based intervention, a willingness to try new things and an attentiveness to the emergent needs of young people and families. She is commended by staff for her sage clinical guidance, her organizational skills and her ability to remember the name of every young person she has ever served – and there are more than 10,000 of them.
Jacque's desire to help youth in need predates her work in Massachusetts and New Hampshire. Originally from metro Detroit, Jacque was influenced by her grandmother, who worked as a social worker in the court system for the Motor City. It was her grandmother who suggested that Jacque would be a good clinician. This notion, combined with an intrinsic interest in the field of psychology, put Jacque on the path to a career in social work.
At this year's Spring Celebration gala, held May 19 at the Fairmont Copley Plaza in Boston, Jacque was honored with the Secretary Marylou Sudders Excellence in Human Services Award. The award was established in recognition of Massachusetts Secretary of Health and Human Services Marylou Sudders and honors exemplary work in nonprofit leadership, program development and dedication to children, families and young adults in the Commonwealth.
I am so proud of the impact that Youth Villages has made in this region. We've enacted lasting change for so many families and young people, and that is just amazing. I am incredibly humbled to be recognized with this award and am looking forward to helping even more children, families and young adults.
Congratulations, Jacque, on an incredible 15 years at Youth Villages and your recent award!