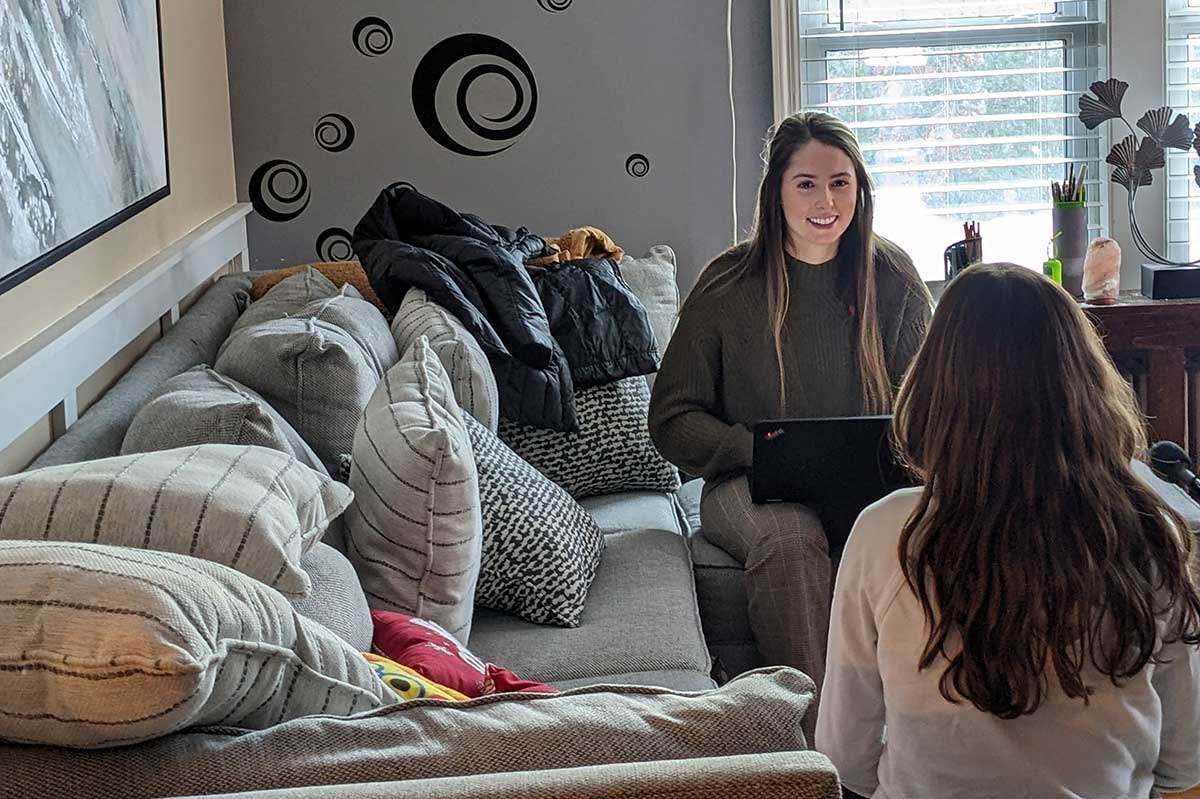 From Hallway to Home  – Haley's Story
The lack of mental health resources has become a crisis across the country, especially in Massachusetts. On any given day in Massachusetts, there are over 100 children boarding in hospital emergency departments (EDs) because there are no psychiatric beds available. Because of this increased need for youth mental health services, waiting in the ED is a normal occurrence.
When she was younger, Haley experienced suicidal ideation after being bullied at school. Now, at 12-years-old, Haley was engaging in unsafe, risky behaviors. She was sneaking out of the house late at night to meet boys and posting suggestive and provocative photos online. Her sneaking out became very dangerous. Her mom, Karmen, would wake up, unable to find her daughter, and have no idea where she was. One night, Karmen had to call the police because she could not find Haley and the police were able to track her location based on what she was posting online. When this behavior got too dangerous for Haley and too much for Karmen to handle on her own, she rushed Haley to the only place she could think of – the emergency department. "I felt really nervous because I didn't know if they were going to send me home or put me into a residential place. It was really nerve wracking," Haley said.
With no other options, Haley was stationed in the hospital hallway for two days waiting for an open psychiatric bed. "It was hard to bring my daughter to the hospital and leave her there waiting to get service. I had no idea how long she would be there. Would it be days? Weeks? Would she come home? It was terrifying," Karmen said.
Karmen desperately tried to find a psychiatric provider for her daughter but the wait time for an appointment was six to eight months. Karmen knew she couldn't wait that long to get Haley some help. A social worker at the hospital told Karmen about the Youth Villages Intercept for Emergency Diversion program. Through this program, Haley could be discharged from the hospital and receive mental health treatment in her own home. She would not need to wait months for an appointment with a pediatric psychiatrist and she wouldn't have to be placed in a residential facility. Haley could be at home and receive treatment – something that Haley and Karmen both wanted.
Youth Villages has helped so much, not just with Haley and her behaviors but for me as a parent.
In 2021, Youth Villages started the Intercept for Emergency Diversion program in Massachusetts to help alleviate long and unnecessary waits in EDs, which can range from days to weeks, for pediatric patients in need of mental health treatment. The program started in one hospital in Massachusetts, serving only the southeast region of the state and in less than two years, grew to serve the entire state through 22 hospitals. A Youth Villages specialist meets the youth where they're at, meaning they meet them right there in the ED and will go home with the family once they are discharged from the hospital to begin intensive in-home treatment right away.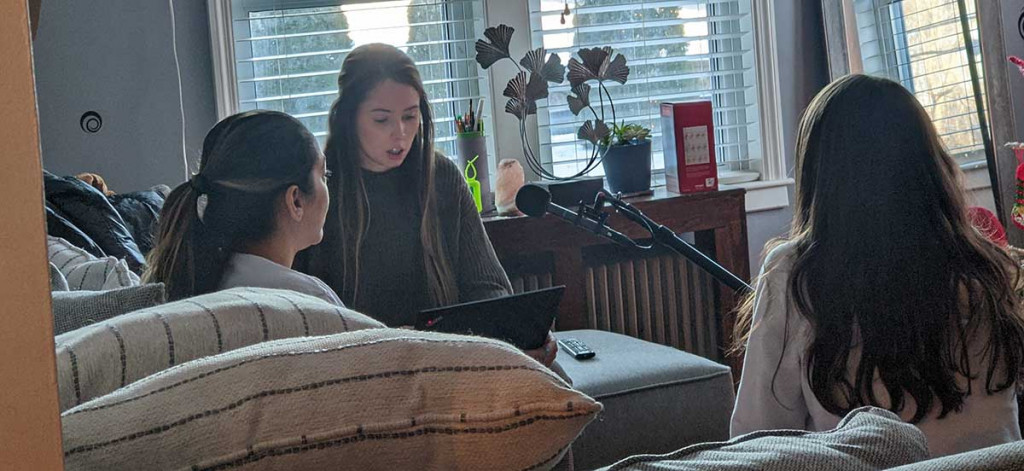 Haley and her Youth Villages Intercept specialist meet three times per week and work extensively on her behaviors. They review the expectations around using social media platforms, like Snapchat and Instagram and positive verses negative attention. "We went over each thing," Haley's specialist said, "she identified the potential dangers of her behaviors and how she can avoid it when she eventually gets her privileges back."
They also work on coping skills to deal with daily obstacles. One of their techniques, the Cognitive Triangle, helps Haley change negative thoughts into positive outcomes. "We filled out a worksheet on how thoughts influence feelings, feelings influence behaviors, and behaviors influence consequences," Haley's specialist said, "and she was really good with it and into it."
Today, Haley has not experienced any runaway behavior and understands the dangers of meeting strangers online. She has even successfully gained some trust and privileges back from her mom.
"I get emotional because I love my kids and I want them to be safe and I try my best as a mom, but I needed help with Haley. I didn't know what I was doing wrong," said Karmen. "Youth Villages has helped so much, not just with Haley and her behaviors but for me as a parent."