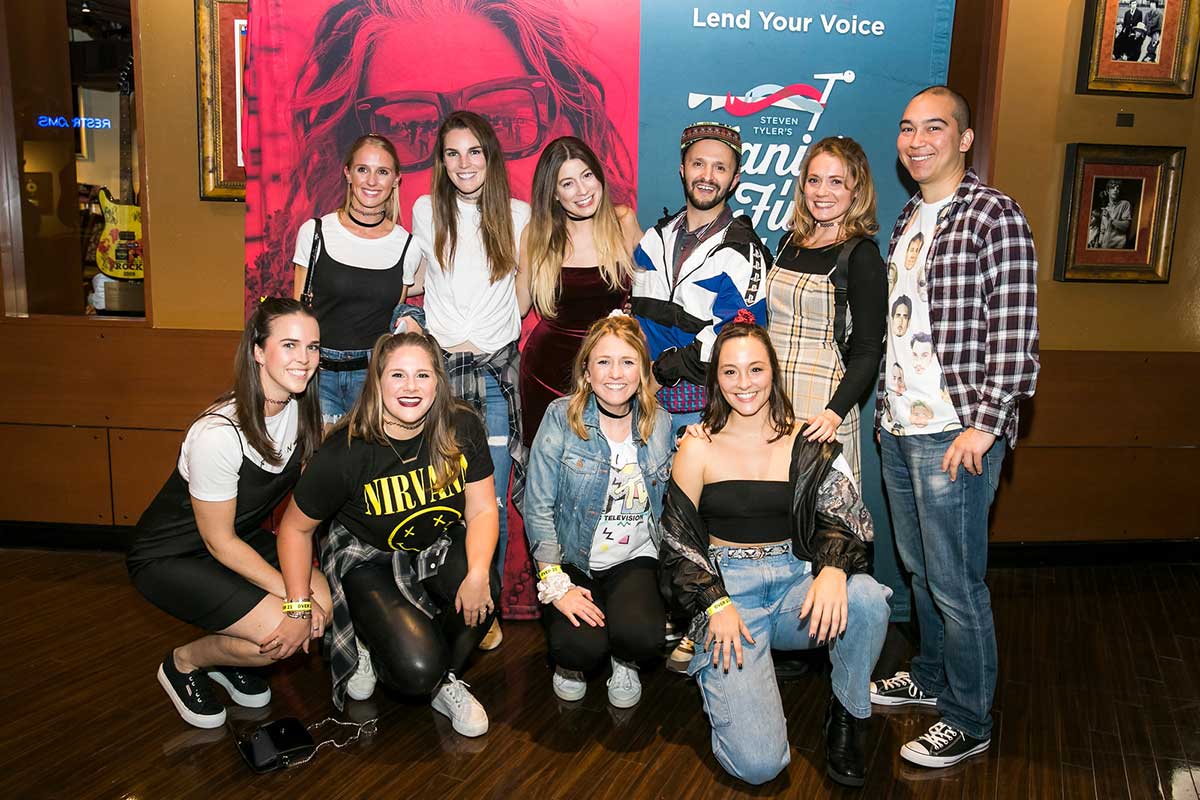 Inaugural Rockin' for Janie event raises $200,000 to support Youth Villages' LifeSet Program in Massachusetts
The Youth Villages Massachusetts' Rockin' for Janie event, held Oct. 25 in partnership with Steven Tyler's Janie's Fund, raised over $200,000 to support young women aging out of the foster care system. More than 300 attendees celebrated 'A Night of Hope and Healing,' including Massachusetts Congressman Joe Kennedy, III.
The money raised, which included a matching gift from Janie's Fund, will support young women in LifeSet™, an evidence-informed program designed by Youth Villages to assist young adults ages 17 to 22 who need intensive help to transition into an independent adulthood successfully.
Attendees enjoyed live music from Last Child and learned more about issues facing young people who age out of foster care. A current LifeSet participant, 20-year-old Stephanie, spoke about her experience in foster care and success with the program.
"The LifeSet program has really helped me through the process of breaking cycles of instability, which had become a theme in my life," Stephanie said. "Now, I'm excited to say that my life is the most stable it's ever been. I am forever thankful for supporters like you… and for the LifeSet program for helping me move closer to meeting my goals."
Since 2016, Janie's Fund has contributed more than $500,000 to support young women in Youth Villages Massachusetts' LifeSet program.
"We are so grateful to our generous sponsors and especially our presenting sponsors, Yvette Lowenthal-Mulderry and Peter Mulderry, as well as the host committee, the Young Professionals for Youth Villages and our local board of directors," said Matt Stone, executive director of Youth Villages Massachusetts and New Hampshire. "The funds raised will help further support our efforts in helping young women in Massachusetts acquire housing, secure transportation and find jobs, helping to prepare them for a future on their own."
[ngg src="galleries" ids="1″ display="slideshow"]