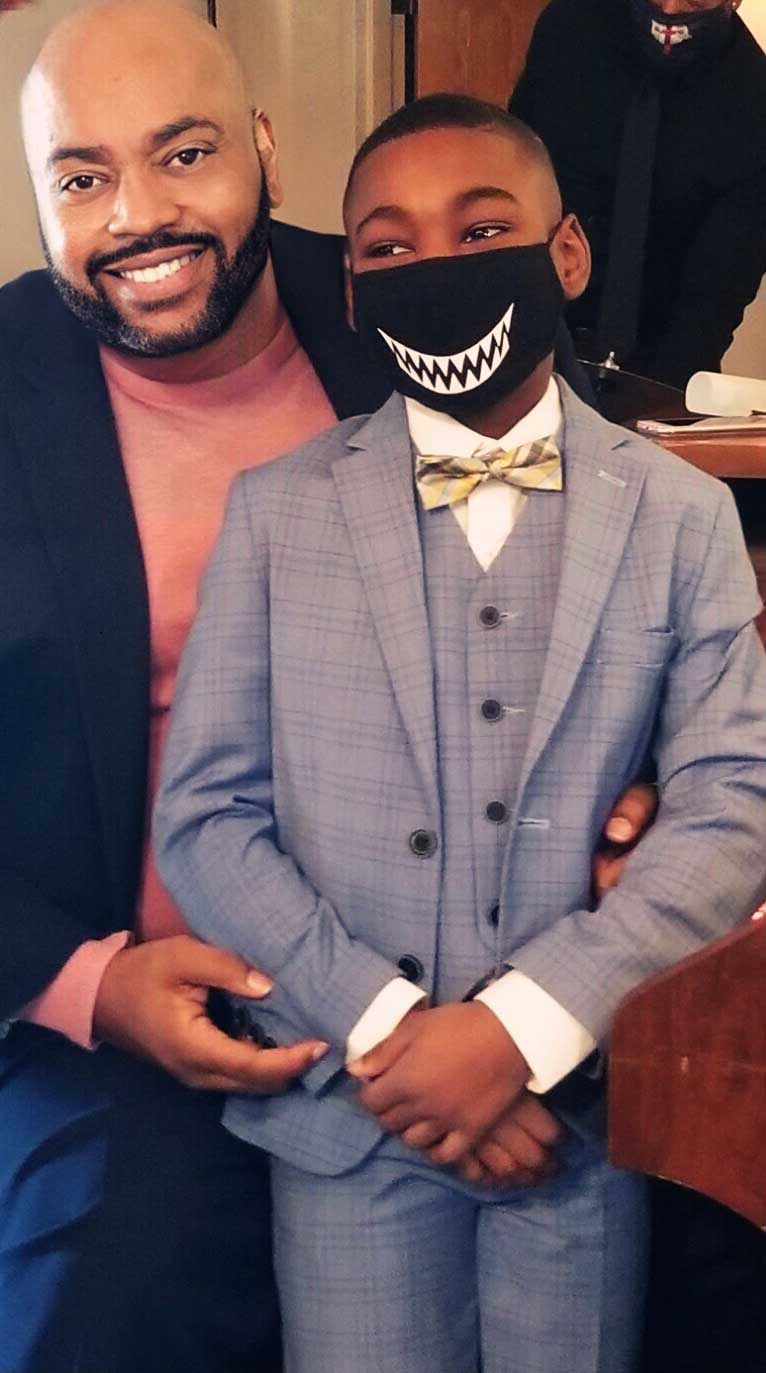 Intercept helps an Oklahoma child find a family through adoption
Every child needs a permanent, nurturing family to give them the opportunity and support needed to reach their full potential. Helping foster children find permanency — either by reuniting with their biological relatives or through adoption – is a goal at Youth Villages.
In Oklahoma, our Intercept, intensive in-home services program recently helped 11-year-old Frederick move from foster care to forever family life with his new dad, Anttwain Cox.
When Anttwain started to research adoption, he was hesitant to foster a child because he didn't want to get too attached to someone who might return to a biological family. He was overwhelmed at first by the number of children in his area who were available for adoption. Anttwain is busy in his church, serving as minister of music, and with his work in the public school system. When his social worker called him with a match, Cox didn't get his hopes up, but he did feel something special.
"I had a phenomenal feeling when I looked at Fredrick's profile," he explained.
After praying and thinking on it for several days, Anttwain asked his social worker to set up a meeting with Fredrick. They met at the park, went to lunch and had several weekend visits before Fredrick and Anttwain set up a six-month foster care living situation.
When he was younger, Fredrick had experienced trauma, witnessing domestic violence and drug abuse with his biological parents. He began acting out, being defiant and not telling the truth sometimes. Intercept was assigned to help. The program brings intensive emotional and behavioral support into the home.
Alexandria Qualls was their family intervention specialist. She helped address challenging behaviors as they appeared and created safety planning to have in place. Fredrick and Anttwain learned to communicate better, learning the evidence-based Collaborative Problem Solving model.
With intensive therapy and communication skill growth through Intercept, Fredrick was able to overcome his trauma and control his behavior. Fredrick and Anttwain learned to understand what the other expected of them, balancing empathy and the why behind their own actions.
Anttwain adopted Fredrick after he was discharged from Intercept in September 2020.
"We talked a lot about his need for a forever home," Anttwain said. "I told Fredrick that he is my primary responsibility, and that God has placed us together."
Anttwain has a big family locally, with a lot of nieces and nephews. Fredrick fits right in with his family, and they have been very welcoming to their newest cousin. He also has a budding interest in music, thanks to Anttwain's music role at church.
"Fredrick is a joy to have. He is very inquisitive in school and gets excited about learning," Anttwain said.
When asked if he had recommendations for parents in similar situations, Anttwain said that patience is key; the process takes a lot of emotional and mental manpower.