LifeSet gives Torrey the support she needs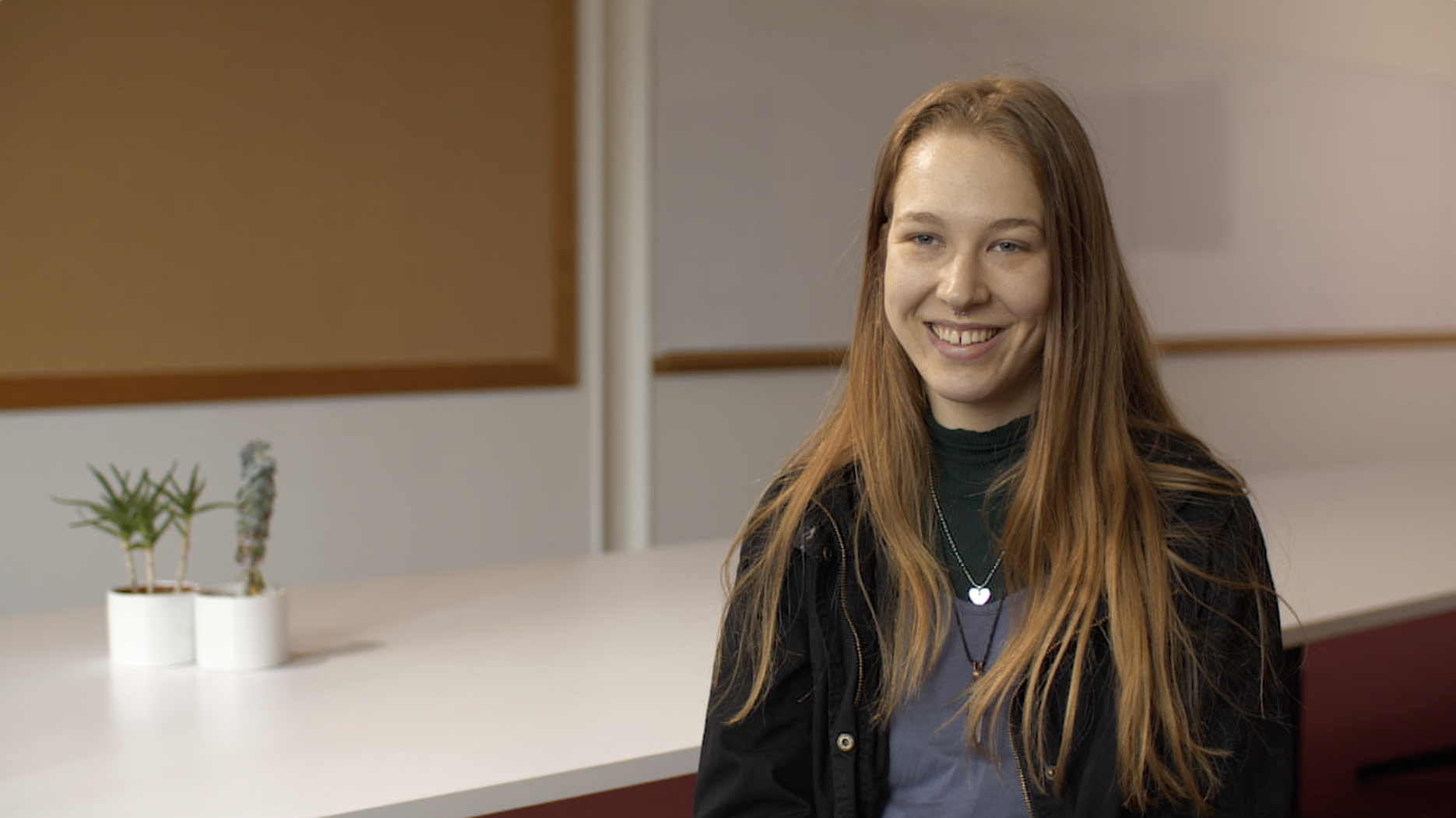 The transition to adulthood (ages 17-22) is critical for young adults. During that time, young people build the architecture of their lives, the frame that will support their future. They finish high school and go on to college or careers, learn to pay their own way — for apartments and transportation. Many of them find lifelong friends, begin relationships and start families.
This period can be bumpy for the most prepared young adult. For Oregonians who have experienced family upheaval and the trauma of foster care, it can be even harder.
Torrey, 19, remembers police cars pulling into her driveway numerous times growing up. She felt relieved when they arrived and discouraged when they left.
"I wanted to beg for help, but I didn't feel safe revealing everything that was going on at home," Torrey said. "Instead, I tried telling them with my eyes as they drove away, but that never seemed to work."
Torrey lived with her father, step-mother and four siblings. Her father served in Iraq, where he was injured. When he came home, he turned to drugs for relief, and Torrey's mother participated.
"I was too young to understand my parents' drug use, but I knew something was off," Torrey said. "They weren't finishing any tasks. They weren't acting like parents."
Her parents' drug use created a chaotic home environment. At one point during middle school, Torrey, her mother and her sister were homeless. At another point, she lived with her father in a rehabilitation facility. Eventually, on the second day of her sophomore year in high school, Torrey and her siblings were removed from their home.
Despite the instability, Torrey graduated from high school, applied to college, and enrolled herself in classes at Portland State University. She even signed up for counseling right away.
Torrey's therapist referred her to Youth Villages' LifeSet program for additional support. LifeSet is one of the largest programs in the U.S. helping young adults who have experienced foster care and one of the only programs to have proven impacts in a large randomized controlled trial.
"I knew I needed counseling, and it has helped so much," Torrey said. "But I didn't realize how much I also needed the LifeSet program."
Through LifeSet, Torrey determines her own goals and receives intensive, clinically based support as she works to achieve them.
She meets every week with her LifeSet specialist, Ariel, and support from the program is available 24/7.
LifeSet has given Torrey the support she needs to navigate a wide range of issues from panic attacks to learning to budget her finances to persevering when she feels overwhelmed with academic responsibilities.
"I want to do well for myself and for my siblings," Torrey said. "I've always told them they can come live with me as soon as they turn 18. They are my whole heart, and I strive to be their safe place."
According to Jim Casey Youth Opportunities Initiative, our communities have to do better to help every young person aging out of state care reach their full potential. By investing in solutions, we can support our children and youth as they grow into citizens and leaders – and save taxpayers approximately $7 billion dollars a year through decreased social costs like lost wages.
Recent stories in Oregon media have highlighted the challenges facing the state's child welfare system. Youth Villages is working with the state and other children's advocates to find solutions. One solution is helping young adults like Torrey build the architecture of adulthood.
For more information about Youth Villages' work and what you can do to help children, families and young people, go to www.youthvillages.org/oregon.
Give to Youth Villages
Every day, Youth Villages serves thousands of troubled children and their families and we need your help.
Donate Now