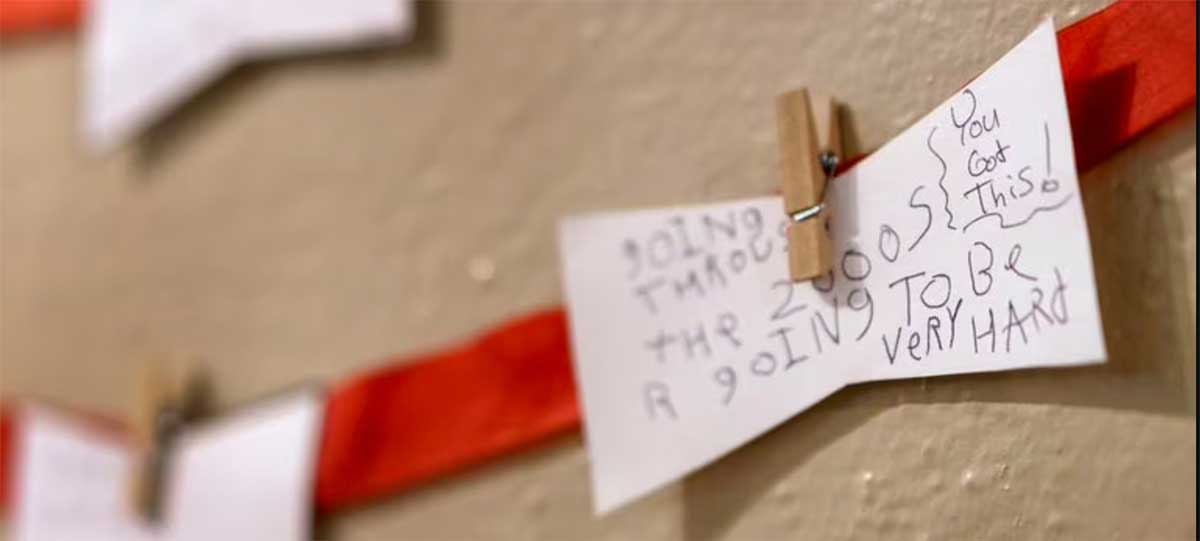 Words of encouragement are added to an anonymous message on a display at the Youth Villages office in Lake Oswego.
Kristyna Wentz-Graff / OPB
Oregon kids in crisis are not getting the help they need
The pandemic turned up the volume on children's mental health needs. In this story, Oregon Public Broadcasting explores the crisis in Oregon. The story features an interview with Youth. Villages Oregon Executive Director Andrew Grover and a look at our evidence-based intensive in-home model, Intercept. From the story: "Instead of focusing on moments of crisis, Intercept staff focus on the long term. They work on making home a safe place and on teaching families how to communicate with their kids and how to build a network of supportive adults and peers around a struggling child."
Read the full Oregon Public Broadcasting story here.