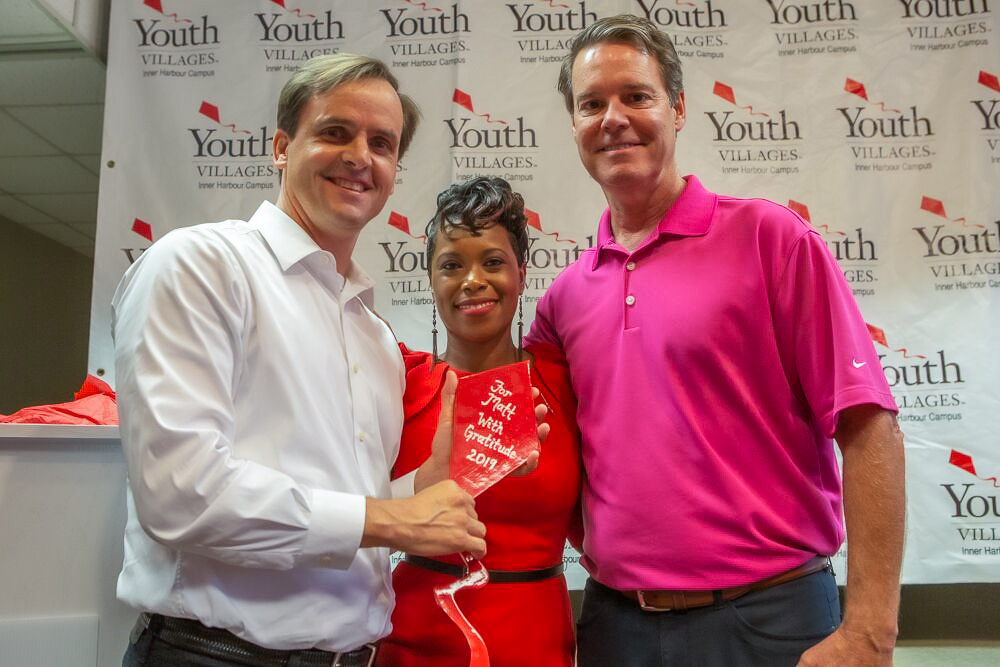 The Youth Villages Inner Harbour Campus celebrated 10 years
Serving young people since 1962, the Inner Harbour Campus merged with Youth Villages in 2009, continuing its long-tenured support of children in the greater Atlanta metro area and beyond. This merger eventually led the way for the introduction of new programs to the state, including the YVIntercept intensive in-home services model and YVLifeSet, a program that works to help young adults who experienced foster care become successful adults.
"Ten years ago, the merger between Youth Villages and Inner Harbour took place, bringing together two remarkable organizations tasked with integrating the best that each had to offer," said Tanya Anderson, executive director of Youth Villages Inner Harbour. "Our shared vision and focus on serving youth and families to the very best of our abilities has led further growth, including the addition of new programs in the state, such as our intensive in-home counseling and YVLifeSet for young people aging out of foster care."
The Youth Villages Inner Harbour Campus is one of Georgia's largest residential treatment programs for children and youth with serious emotional, behavioral and mental health needs. The 1,200-acre woodland setting, located just outside of Atlanta, offers a therapeutic environment that includes a lake, a sports field with a running track and playgrounds for recreational activities, hiking trails, canoeing activities, a ropes course, animal therapy enhanced treatment and one of the region's first brain-based programs.
The Inner Harbour brain-based program provides leading-edge technology for children and youth ages 5-21 who have significant developmental challenges, neurological and cognitive issues, or neurodevelopmental disorders including autism spectrum disorders, learning disabilities, organic brain syndrome and fetal alcohol syndrome.
In 2017, the Inner Harbour Campus also became home to the first Janie's House, supported by Steven Tyler's Janie's Fund.
The 10th anniversary celebration included a parade through campus with youth, staff, supporters and the organization's leadership, as well as a formal program and luncheon honoring board members, AmeriCorps, mentors, and Penny Honeycutt, a 30-year Inner Harbour Campus veteran and current school principal who is retiring this year.