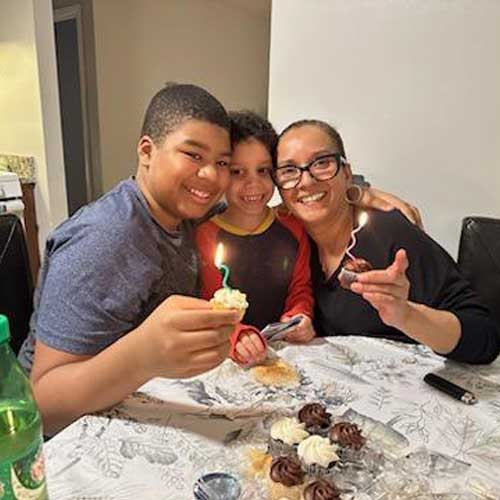 Through hardships, Jayden and Carina get the support they need
At Youth Villages, we believe children are raised best at home. However, some families need extra support to unload those extra stressors off their shoulders and learn tools to ease some of that weight. In our
Intercept program
, families meet with highly trained specialists three times a week to work on strategies proven to help families manage intense circumstances and deal with the heavy demands on their mental and physical resources.
At just five years old, Jayden started running away from home. When he would stay in the home, he would act out aggressively by breaking television sets and punching walls. Many times, Jayden's behavior would get out of control and the police would be called. By the time he was 12, Jayden had already been hospitalized for his behavioral issues three times.
Ryley, a Youth Villages Intercept specialist, started working with Jayden, his mother, and his grandmother Carina right away.
When Ryley came to us from Youth Villages, there was a big connection between her and Jayden.
They started working towards getting Jayden to go to school and how to behave appropriately in a school setting. They worked on how to communicate and coping strategies for when Jayden felt escalated. But, after only one month of Intercept services, Jayden's mother passed away. Jayden and his little brother Adrian were placed in a children's home. "Through all of this, she [Carina] had been grieving too, as she had just lost a daughter," Ryley said.
Carina knew she needed to fight for her grandsons to come home so they could grieve together as a family. "I woke up and said to myself, 'Carina, you must do it, those are your grandchildren, and they only have you'," she said. Ryley and Youth Villages supported Carina every step of the way as she tried to get the two boys into her care. Ryley showed up to every court hearing and made sure Carina had everything she needed to bring her grandson's home, including beds, bedding, clothes and school supplies. After what seemed like an incredibly long time, Jayden and Adrian were reunited with their grandmother and permanently placed with Carina.
Jayden struggled significantly with the loss of his mother and the transition to living with Carina full time. He even talked about suicide. "We had to talk to him and make safety plans. We talked about reasons why he wanted to stay alive. For someone so young, those were intense questions," Ryley said.
At Ryley's instruction, Jayden took some time to really think about the reasons he wanted to live and for him, the answer was simple: to be there for his brother, Adrian.
Ryley did a lot of cognitive therapy on grief and loss, using examples such as an ice cube melting away as time passes to show that, even though the ice seems to be gone, it is still there in the form of water. Emotions work the same way. We can learn to deal with and manage emotions, but they may never truly go away, we carry them in our hearts through memories.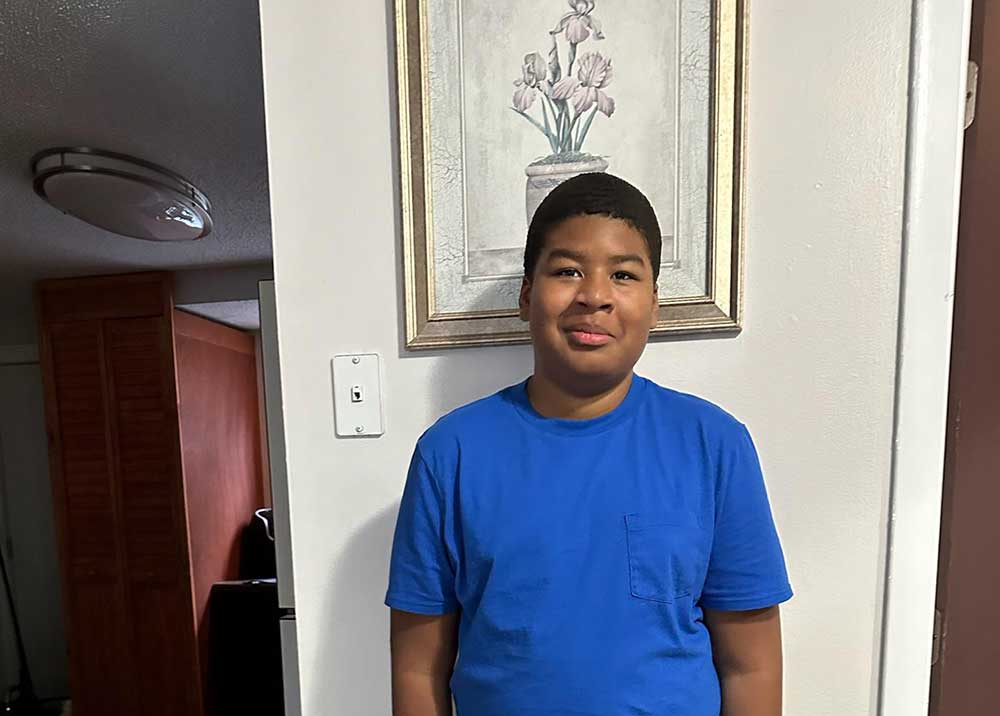 One of Jayden's major coping skills was video games and while Carina and Ryley recognized it was healthy at times to utilize this coping skill, it would also cause conflict when it was bedtime or time to limit electronic use. Ryley utilized drawing and journaling with Jayden to help him remember and honor his lost loved ones. Carina and Jayden focused on effective expectations, behavior contracts and engagement in other types of self-care outside of electronic use.
With the right resources and tools in their pockets, Carina and Jayden were able to successfully face the challenges and navigate hardships. "With the help of Youth Villages and Ryley, that changed our lives. There's been a big improvement for Jayden. He's talking in school, being more open, having friends," Carina said. "I don't feel alone anymore."