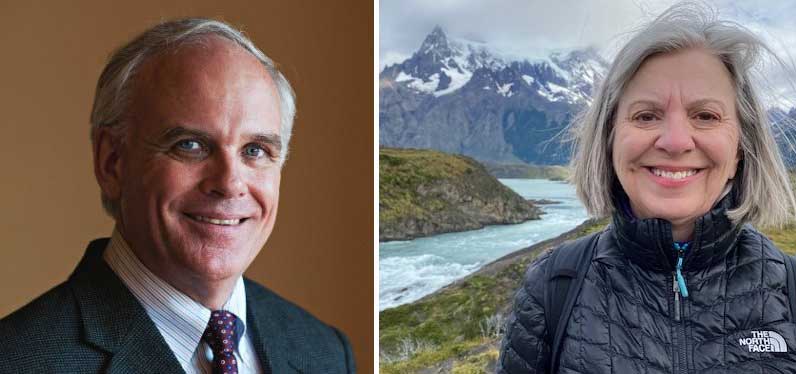 New local Oregon board members: Eli Pahl, Ann Mestrovich, Bill de la Cruz, David Durocher, Alice Galloway
Welcome new Youth Villages Oregon leadership
View full local leadership team.
Eli Pahl
Eli Pahl, LCSW, CADC III, is the current Quality Director for Mental Health and Addiction Medicine for Kaiser NW. He began his tenure at Kaiser as the Mental Health ambulatory supervisor for the Westside Service Area. Eli is both a licensed clinical social worker and a certified addiction counselor. His practice includes providing trauma-informed, culturally competent care for LGBTQ+ individuals, and with individuals challenged by both substance and mental health issues. He sustains a value to providing patient-centered and patient-directed care with a commitment to serving vulnerable populations. Eli was raised in the Midwest and attended the University of Texas for professional training and loves spending quality time with family, riding bikes with his children, crossword puzzles, and walking in the rain.
Ann Mestrovich
As a Talent Acquisition Partner at The Standard, Ann recruits high-performing finance, accounting and underwriting talent, and leads the company's university recruiting efforts. Prior to joining The Standard, she directed employer-led recruiting efforts at Portland State University focused on providing PSU's diverse student community with career and internship opportunities.
Throughout her work in international nonprofits and in higher education, Ann's consistent focus has been on establishing strategic partnerships and creating programming that meets the needs of the communities she serves.
Ann majored in Political Science and Environmental Studies at Alfred University and received her master's degree in International Development from American University. Ann moved to Lake Oswego in 2012 and lives with her husband, Warren, and two daughters, Alina and Miriam. In her spare time, Ann likes spending time in her garden and reading books about food.
Bill de la Cruz
Bill de la Cruz is an aspiring leader who has been guiding individuals and groups through the process of personal transformation, as a mediator and workshop leader for 30 years. He developed his programs and workshops in order to help individuals and groups build self-awareness, enhance relationships, and to help foster positive, sustainable personal growth. Bill has been on his own personal growth journey for over 40 years, which inspired him to develop specific practices designed to help create positive, lasting change.
This approach to bias work grew out of Bill's personal experience attending hundreds of self-help trainings and reading hundreds of self-help books. Many of these experiences told him that he must do "the work" but they too often failed to clearly define what that work should actually look like. Out of his 40-year journey, Bill developed daily practices that continue to support his personal growth and self-awareness, and he has dedicated himself to making these practices available to others.
David Durocher
David Durocher graduated with an engineering degree at Oregon State and served as a global business leader during his 41-year career with Eaton. He started his own business in 2019, supporting his passion to serve as a volunteer leader in both technical and service-oriented organizations. He enjoys writing and publishing technical articles, presently serving as Editor of IEEE Industry Applications Magazine. Inspired by his daughter, who worked as a specialist at Youth Villages Oregon, and by the important work and solid leadership, he recently joined the local board to support the organization's quest to strengthen youth in our community. David also serves as a member of the board for a University of Washington Scholarship Foundation and is an active member and officer of the Knights of Columbus.
Alice Galloway
Prior to moving to Oregon, Alice was the development director of the Los Angeles World Affairs Council following a two-year posting in Riyadh, Saudi Arabia, as the executive director of American Community Services (under the auspices of the U.S. Embassy). Alice has a strong social services background. As an independent consultant, she launched a state agency, developed programs from the ground up, and assessed the service needs for children and crime victims in Oregon. As executive director of the Oregon Children's Foundation, Alice spearheaded an early literacy program by mobilizing businesses, community leaders and schools to form SMART (Start Making a Reader Today) programs across Oregon. In 2001, she laid the groundwork for the Portland Children's Funding Initiative for City Commissioner Dan Saltzman. And in 2002, she linked three Portland child services agencies under one "umbrella" to recruit, train, certify and support foster families in order to expand foster care capacity in the Portland area (Foster Family Care Network). Alice completed a five-year initiative to transform government services for a population of children and youth with complex mental health needs. Wraparound Oregon, launched with Presiding Judge Nan Waller, is a sustainable entity with Multnomah County Department of Human Services. Alice has a strong communication and resource development background. She has generated significant resources for major state and local efforts focused on the well-being of Oregon's children and families, urban Native Americans, public schools and military veterans.