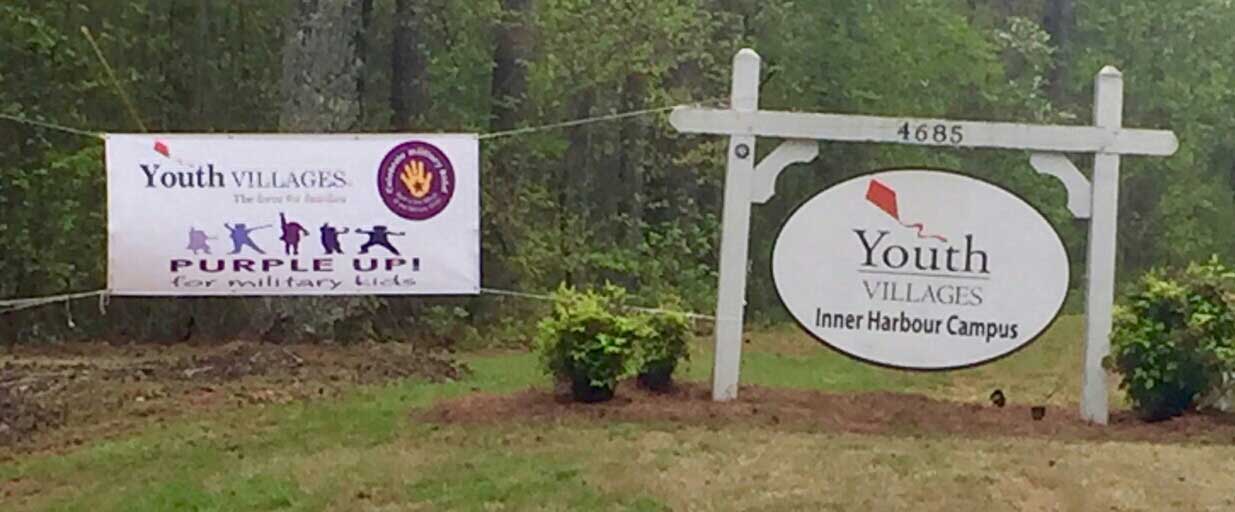 Youth Villages – Inner Harbour campus: Month of the Military Child
April is designated as the Month of the Military Child (MOMC), a time to honor the sacrifices made by military families worldwide, emphasizing the experience of the dependent children of military members serving at home and overseas. For the past nine years, the Youth Villages –Inner Harbour campus has gone above and beyond to ensure that time is taken to honor employees and their family members who have served our country. Most of all, they honor the military youth and families in their care.
Having served military youth for more than twenty years, the Inner Harbour campus has served 61 military families over the past year. Although they didn't "sign up" for duty, the military child is expected to support the mission by understanding the needs of their parents to deploy, relocate, and put the family's needs second to the call of duty. On average, military children move and change schools eight times from kindergarten to high school graduation. Over 2 million children have had a parent deploy since 9/11.
Marsha Taylor, Director of Referral Relations says, "All of our kids have been through a lot; however, military kids experience hardships that others may find unrelatable. Throughout this month, we want to say that we see you, and we honor you for your sacrifice. It's imperative that we bring this sentiment to light." This year's theme is Future History Makers, and there is a calendar full of activity for this month's celebration. Lacey Jackson, Regional Representative says, "It is therapeutic for military children to celebrate the month and understand their service to our country. Based on a youth's history and family dynamics, there can be a correlation between the peak of a youth's behavior and the parent's deployment. " The ability to tailor each care plan to the needs of the young people and families they serve is one of many special components of the Inner Harbor Campus.
To kick off the celebration, families are met with a MOMC banner at the main entrance. They are invited to place stickers on the US and world map housed in the front lobby that marks where the military has taken them. This activity serves as a geography lesson and can be an eye-opener for others to see the many places our families have lived. "Five years ago, we started to invite military personnel and ROTC students out to the campus to encourage and engage our kids; while also answering questions about "Life in the military"; if it is chosen as a career option.
This year we've had to get creative due to the pandemic, so we're having a poster decorating contest to illustrate bravery, honor, courage, and service," Jackson says. Other activities include trivia, spirit day, and "Purple Up" Wednesdays. The color purple symbolizes the colors of each branch blended.
Taylor says, "What makes me most proud is to see the faces of the kids when we show up with certificates, tokens of appreciation, and military personnel to honor them. Their faces light up, and it
makes me cry every time. They stand just a little bit taller, and they're proud, sometimes for the first time, that they serve their country too. Our ability to do that for them makes a world of difference."