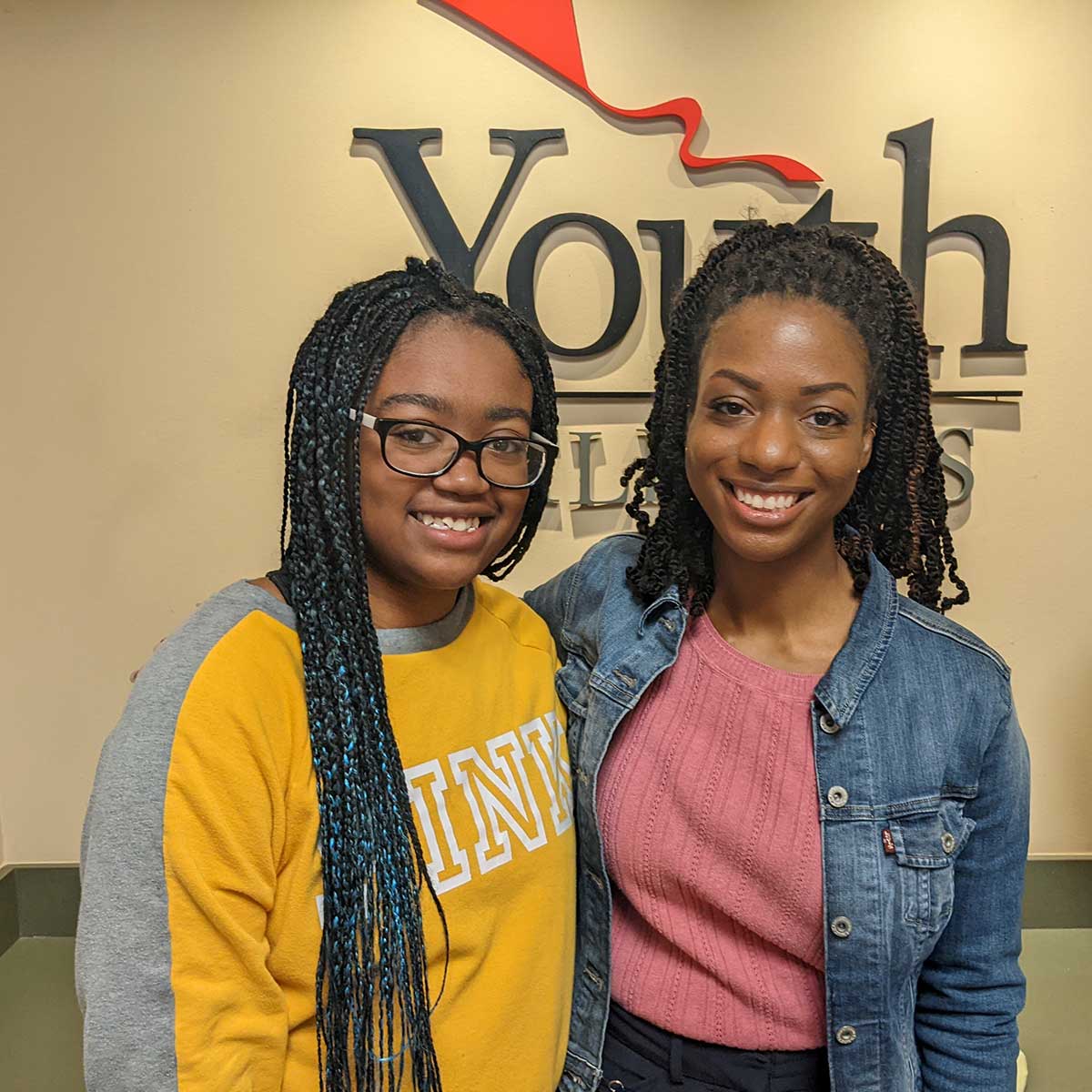 Mentors provide positive experience for our youth
January is National Mentor Appreciation Month, and we are immensely grateful for all our Georgia mentors!
Mentoring is a calling to be of service to a young person during a pivotal time in their development. Our mentors commit to spending time with mentees for four to six hours a month for the duration of the youth's stay in our programs. This level of support makes a monumental impact on the lives of their mentees.
Within the last two years, our mentoring program has expanded to matching mentors with young people in our LifeSet and Intercept programs in the Metro Atlanta community, in addition to our thriving program on our Inner Harbour campus. This exciting growth has opened the opportunity for more community mentors to engage across a larger area and reach more youth.
One of our treasured mentors is GerryAnne Jean, who has been working at the Inner Harbour campus for four years and recently became a mentor for an incredibly talented and gifted young lady, Shontavia. Together, they have built a positive relationship through time spent together developing trust. From eating their favorite foods to getting henna tattoos, GerryAnne has been a consistent and encouraging supporter.
"I think mentoring allowed [Shontavia] to have something positive to look forward to," GerryAnne said. "My approach is to allow her to say whatever's on her mind and not be judgmental."
Mentors play a vital role in a young person's journey. With GerryAnne's uplifting presence and her mentee's growing confidence, Shontavia will soon be attending military school.
"I encourage others to strongly consider being a mentor," GerryAnne said. "If I am able, then any anyone can."
We have children entering our programs every day, and we are always welcoming new mentors to join us in helping children live successfully. We offer both in-person and virtual mentoring opportunities.
Interested in making a difference? Get started here: Mentoring Application – Youth Villages