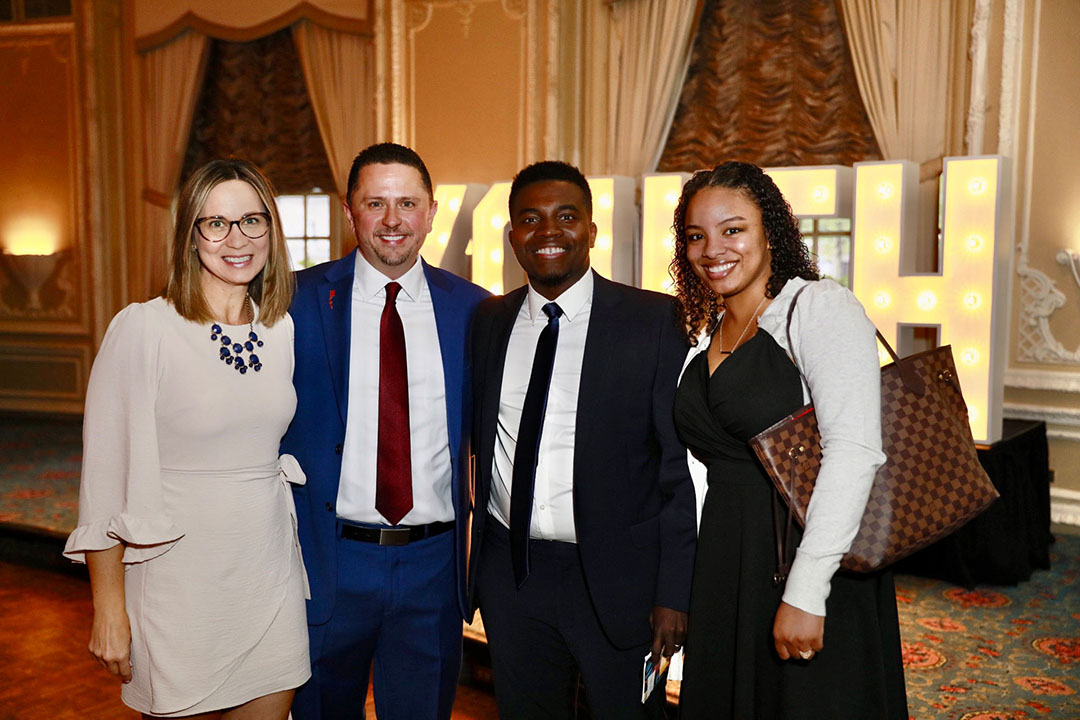 Youth Villages Spring Celebration Gala raises $830,000
The Youth Villages Massachusetts and New Hampshire Spring Celebration gala raised $830,000 to help young people live successfully. The annual event celebrated the organization's milestone of 15 years of serving children, youth and families in New England.
Funds raised will support LifeSet, a program that helps young adults aging out of foster care with the transition into successful adulthood, and the new Intercept for Emergency Diversion program, which helps prevent children from boarding in emergency departments while waiting for mental health treatment.
Matt Stone, executive director of Youth Villages Massachusetts and New Hampshire, was honored at the event for his years of dedication, leadership and commitment to the organization and the young people they serve.
It was incredible to finally come together in person for the first time since the pandemic began. I am so proud of our impact over the last 15 years. We've gone from serving one family in 2007 to now, in 2022, serving more than 900 young people per day. We could not have done that without the generous support from this community.
Also in attendance was Secretary Marylou Sudders, a champion for Youth Villages since day one. She presented The Secretary Marylou Sudders Excellence in Human Services Award to Dr. Jacque Cutillo, assistant clinical director at Youth Villages, in acknowledgment of her excellence in advocacy, education, service and leadership.
Close to 300 attendees heard the inspiring story of Emely, a 22-year-old in the LifeSet program who shared her journey from suffering eight years of abuse as a child to being the first person in her family to graduate college. We also heard from Jenny, whose 15-year-old daughter was in the Intercept program and stuck in an endless cycle of emergency room visits for her mental health, and finally found progress with Youth Villages.
Presenting sponsors included Anita and Josh Bekenstein, The Klarman Family Foundation and the One8 Foundation.
Youth Villages has served more than 10,000 young people in its 15 years in New England and continues to grow its programs and reach to serve the state.