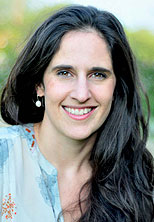 Jessica Foster
Cheif Strategy Officer
Jessica Foster is chief strategy officer for Youth Villages.
She identifies and pilots innovations to bring positive change to child welfare systems; develops national and state strategic plans; implements business development and marketing strategies for the growth of programs and service offerings; and leads federal and state government relations and policy advocacy.
Foster joined Youth Villages in 2011 and served in several strategy, business development and policy roles before becoming executive director of strategic partnerships in 2016. In that position, she was charged with launching public and private partnerships as part of Youth Villages' drive to make its LifeSet program model or comparable services available to each of the 20,000 young people who turn 18 in foster care annually in the United States over the next decade.
Prior to Youth Villages, Foster was a strategy consultant at the Boston Consulting Group and formerly at the Monitor Group. She also served as a legislative aide to U.S. Senator Arlen Specter, as a key advisor on foster care, adoption, welfare, economic development, public housing and nonprofit issues. Foster holds an MBA in marketing from The Wharton School and a bachelor's degree in public policy from Brown University.